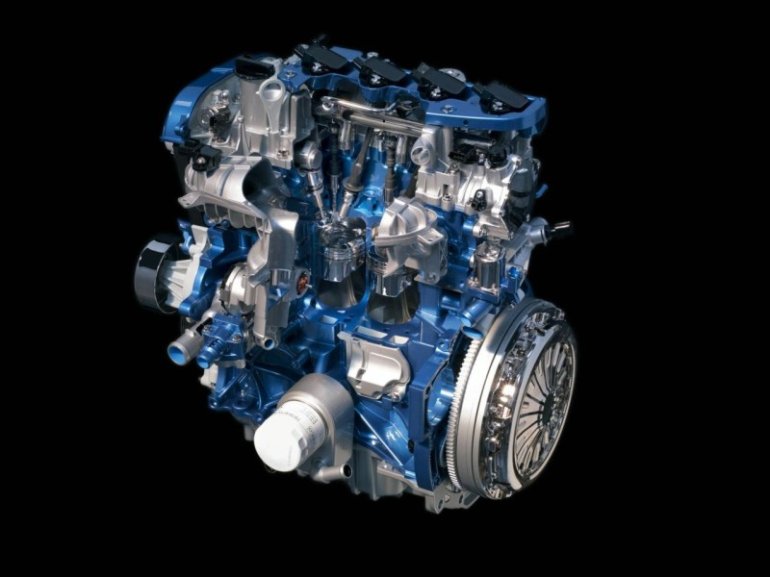 Starting with the new Fiesta, Ford will introduce 8 different products in India by the end of 2015 with varying levels of localization. Ford invested heavily in putting up an engine manufacturing facility at the Maraimalainagar complex and one will not find it hard to believe that different kinds of engines will be made there.
One type of engine that Ford admits will make a lot of sense for India is EcoBoost. Ford officials have discussed, not in depth, about EcoBoost engines, for their future products.
Diesel fuel is increasingly making sense in every segment, but petrol engines haven't reached a point of extinction yet. There's also plenty of export opportunities Ford will pursue with its future products. Petrol, then, is equally important for Ford India.
At a recent function, Ford officials told Indian Autos Blog that they don't know which side the Indian market will tilt towards. Two years ago, the scene was very different with equal, if not more petrol cars sold compared to diesel.  How the market unfolds in the next couple of years is a tough one to predict. It will be too early to write off petrol engines, one Ford official remarked.
Ford is working on smaller EcoBoost engines overseas. EcoBoost engines are petrol engines equipped with turbocharging, direct injection and variable valve timing technologies. One particular engine under works, dubbed "Fox" could be manufactured in India. This is very interesting because IAB is told that a 1.0-liter 3-cylinder Fox engine can produce up to 120PS of power while still being able to deliver the same or if not better fuel economy than a normal 1.0-liter engine.
A little bit of research on Wikipedia gives rise to a whole lot of information. Ford has the habit of naming its diesel engines (Duratorq) after animals. Some of its diesel engines are named Tiger, Puma, Lion and Lynx. The Duratec family has names like Kent, Sigma and Zeta.
Perhaps there could be a special "Fox" family of petrol engines under the EcoBoost banner ranging from a 2-cylinder 900 cc to a 3-cylinder 1,200cc. These engines will be suitable for cars like Figo, Fiesta and upcoming KA hatchback. Since EcoBoost engines have great drivability and can produce higher levels of power, bigger vehicles and not just city hatchbacks can benefit from them. These engines will comply to far higher emission standards like Euro 6 or 7 so Ford can export cars or engines for European countries.
It will be interesting to see how these fuel economical petrol engines play in favor of Ford products when the market is touted to move towards diesel engines.