Industry sources have told IndianAutosBlog.com that Ford India is looking at the pre-Diwali time frame for the launch of the Figo facelift.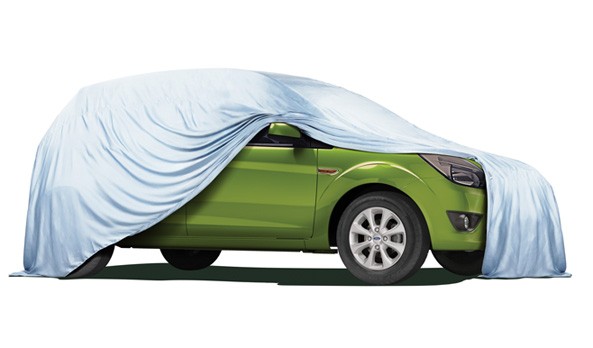 These sources revealed that the launch is likely to unfold in the coming weeks which is crowded with a slew of refreshments and new products such as the Honda Brio AT, Chevrolet Sail, Chevrolet Spark facelift and Maruti Alto 800.
The Figo facelift can ignore the incoming Spark facelift and Alto 800, but it shouldn't take the Chevrolet Sail and Honda Brio AT lightly. The Figo is the only vehicle in its class that hasn't received cosmetic updates in the recent months. The Maruti Ritz (with upgraded engine and looks), VW Polo (gaining new headlights and features), Etios Liva (sporting recolored interiors) and the Tata Vista have gone under the scalpel and have rejigged variants to align with changing market needs.
Ford has restyled the car's front fascia by sharpening the edges and rearranging the design details. There is no change under the bonnet and Ford officials have stated in recent launches that large investments are reserved for global platforms which rules out the chances of Ecoboost technology on the Figo.
Ford India's Michael Boneham's reaction to a question on the Ford Figo facelift a few months earlier -
We are sensible at looking at the market and understand what is the dynamics of the market. So just as we've done the Classic Titanium, down the track, there may well be similar things going on with the Figo.
That said, I wouldn't stop people going and buying Figo now! We are very happy with the response and a lot of it has been driven out of it..our inability is to meet the diesel demand and the sudden fall in the petrol demand.
So let's see what happens in the festive season, we think the Figo stands up extremely well relative to the competition in its segment.
We strongly feel Ford must launch the Figo facelift a couple of days before the entry of the Alto 800. Maruti Suzuki have reproduced the Figo's front-end with subtle differences, and Ford had no idea that it would run straight into the 800's design direction when it was facelifting the Figo.
It would be unfair if Ford got the short end of the stick at post-launch discussions and debates.
[Image sourced from India.Ford.com]