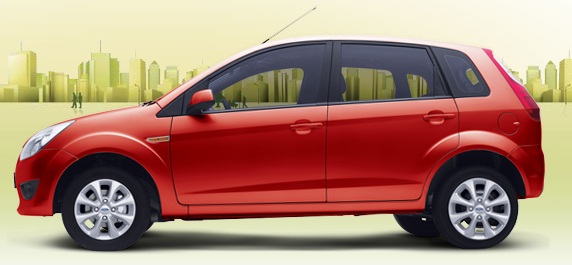 Exports are a major part of plan for the Ford Figo manufactured at the Chennai facility. At a recent event held in Chennai to celebrate the car's runaway success, the company said the Figo will sail to 48 countries next year. Ford has started exporting Figos to South Africa this year, where it featured in the shortlisted candidates for the Car of the Year title.
Another interesting development is the emergence of the Ford Figo 1.6 petrol. At the media unveil back in September last year and during the drive program in January, Ford, being its usual self, was tight-lipped about any additional variants.
Ford will sell the Figo with a 1.6-liter petrol engine (101PS) paired to a 5-speed automatic transmission in the Middle Eastern markets next year. The basic car will come with a 1.2-liter petrol engine (80PS) married to a 5-speed manual transmission.
Will India get a Ford Figo 1.6 with racing stripes, low profile tires, stiffer suspension, sporty interiors and a louder exhaust note?
Source - Zawya.com