Features 10 percent higher power, 20 percent higher torque.
The Ford Fiesta ST200 has been unveiled at the 2016 Geneva Motor Show. It is an upgraded version of the Fiesta ST hot hatch featuring substantially higher outright performance.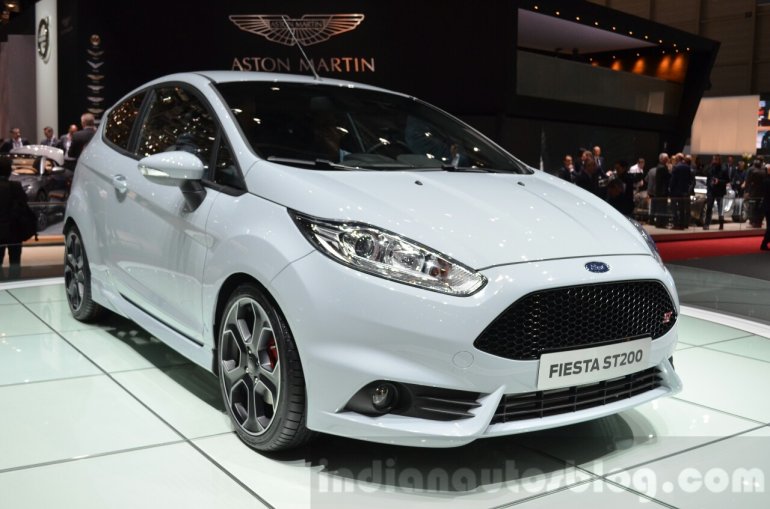 Labelled as the most powerful production Fiesta, the ST200 delivers 10 percent higher maximum power, and 20 percent higher peak torque. The figures are 200 PS and 290 Nm, from the tuned 1.6-litre EcoBoost petrol engine.
The motor can squeeze out an extra 15 PS and 30 Nm for up to 15 seconds when transient overboost is activated. The car is capable of accelerating from 0-100 km/h (0-62 mph) in 6.7 seconds. The in-gear performance is also said to be notably better.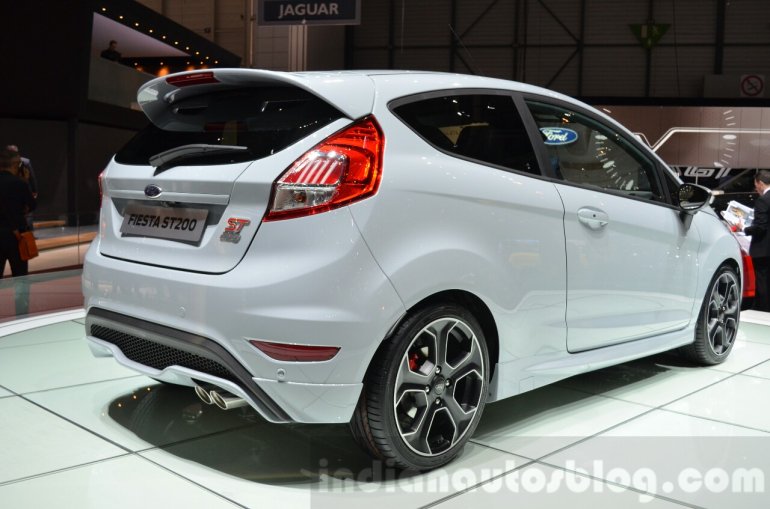 The Fiesta ST200 has a Storm Grey exterior that is complemented by machined matt-black 17-inch alloy wheels and painted brake calipers, and an interior that is detailed with unique partial leather Charcoal Recaro front seats with contrasting silver stitching, seatbelts with silver trims, and illuminated scuff plates.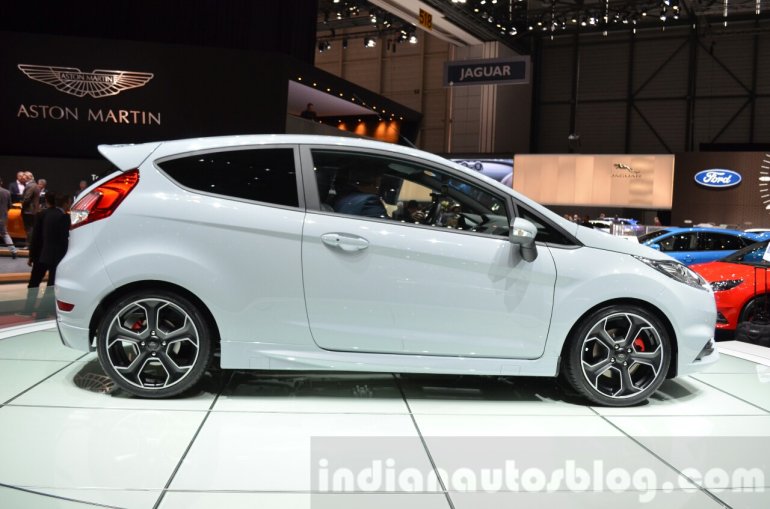 The salient features of the Fiesta ST200 include Enhanced Torque Vectoring Control, 3-mode Electronic Stability Control, 15 mm lower ground clearance courtesy of unique front and rear spring and damper settings, adapted rear twist-beam with increased roll-stiffness, specially modified front steering knuckle, shortened steering arm and sharper steering ratio, and improved braking system with a larger tandem brake master cylinder, and rear disc brakes.
The production of the Ford Fiesta ST200 commences in June, and customer deliveries are set to begin this summer.