The new Ford Fiesta is not exactly a sales success in India like its predecessor but the story is entirely different for the car in European countries.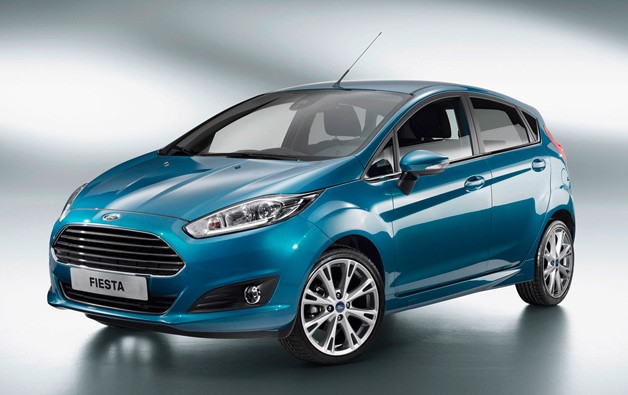 The Ford Fiesta has always been one of Europe's most favorite cars and Ford has managed to dispatch a colossal 3,06,405 Fiestas in the continent in 2012, making in the best selling small car in Europe. On an average, that is one Fiesta rolling off the showroom delivery gate every two minutes!
The Fiesta clocked around 1,10,000 units in the UK alone. The 'One Ford' Fiesta got an updated front fascia last year which constituted an Aston Martin like front grill.
The Ford Fiesta in Europe is currently available with the award winning 1.0-litre EcoBoost turbocharged direct injection petrol engine (which will make its Indian debut in the EcoSport). There is also a highly fuel efficient and ultra clean ECOnetic variant that is powered by the 1.6 litre Duratorq diesel engine which emits only 87 grams of CO2 per km. This engine is from a bygone generation was dropped in favor of the more fuel efficient 1.5-liter TDCi for the Indian market.
The other selling points of Fiesta are features such as the MyKey which allows parents to encourage their wards to drive safe and program the top speed of the vehicle as well as the radar-based emergency braking assistance program. The Ford SYNC multimedia infotainment system completes what is a very impressive overall package. Ford India is expected to load the Fiesta facelift with some of these missing items when it comes to town later this year or next year.
The Ford Fiesta has a starting price of £9,795 (around Rs. 8.2 lakhs) in the UK which is very affordable by European standards. Ford Europe is expecting that the Fiesta would continue its successful run in 2013 as well.
[Source: Motoring.co.uk]