Ford revealed the Everest Concept today in Sydney, Australia. Ford's senior management, led by Mr. Alan Mulally himself, addressed the media at Sydney's Fox Studios in gala Aus $4 million (22.3 crore rupees) presentation to reveal a roadmap until 2017.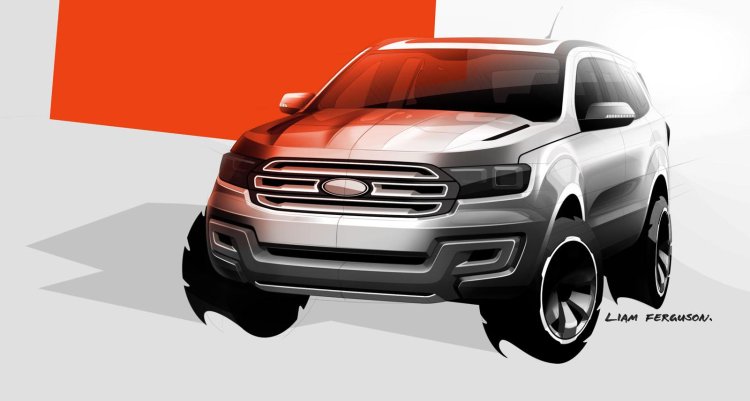 Ford will cease manufacturing in Australia, but it reassured that sales of Ford cars would continue in the region through exports. Without sharing timelines, it announced an accelerated launch of 11 models over the next four years in the passenger car, SUV and commercial vehicle segments.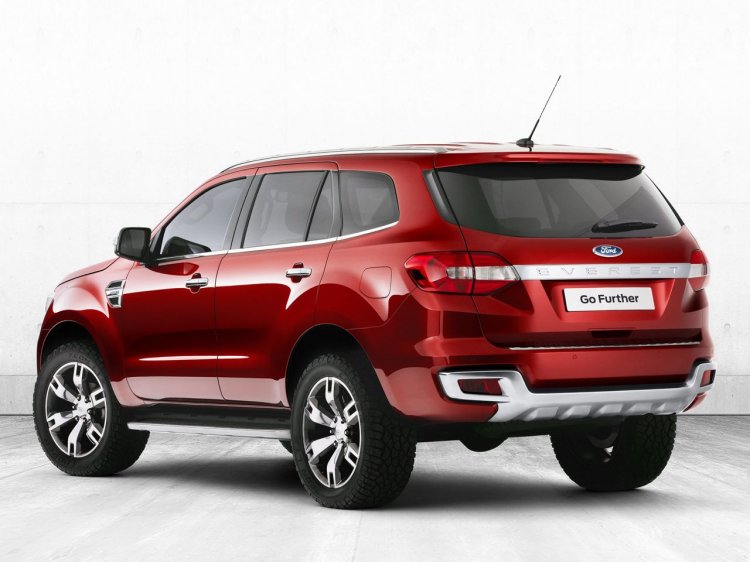 Towards the end of the hour long presentation, Ford COO Mark Fields presented the rugged seven-seat Everest Concept which was penned by Ford designers and product development teams in Australia. Fields said: "This is our vision for a large, seven-seat off-road SUV to allow our customers to take on the world and it was created by our world-class design team here in Australia." Ford employs 1,100 designers and engineers in Australia who deliver a complete spectrum of product development globally.
The Everest (Endeavour) will look to enhance Ford's SUV portfolio over the next two years in Australia which is comprised of the Kuga, the locally made Territory which would disappear in 2016, and the to-launch EcoSport.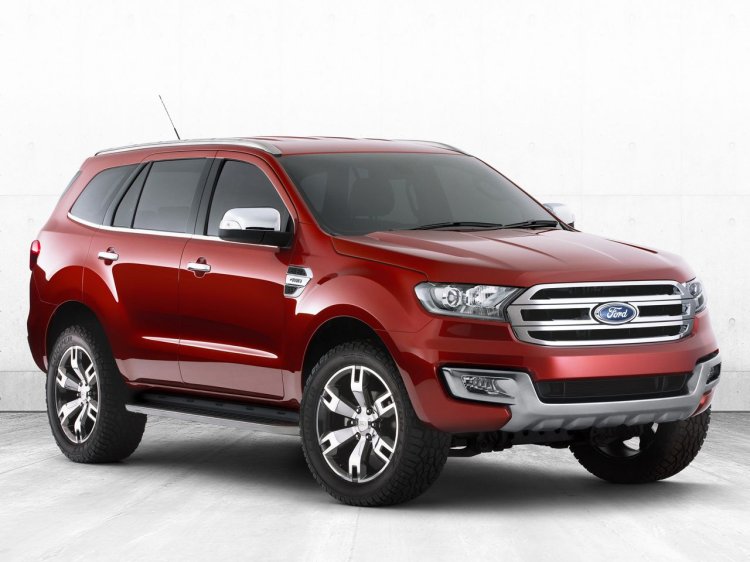 Though Ford retails the Ranger in Australia, the current gen Everest isn't available. Fields, framing it as "unmistakably a new member of the Ford family" adds that its design already showcases the off-road capability and toughness of the new Everest. 40,000 Australians buy large SUVs every year which the Everest will go after.
Styled with a high-mounted trapezoidal grille, a sculpted body and a dynamic window line, the completely redone Ranger-based Ford Everest should meet production lines next year. Will Ford India unveil the concept at the Auto Expo next year?