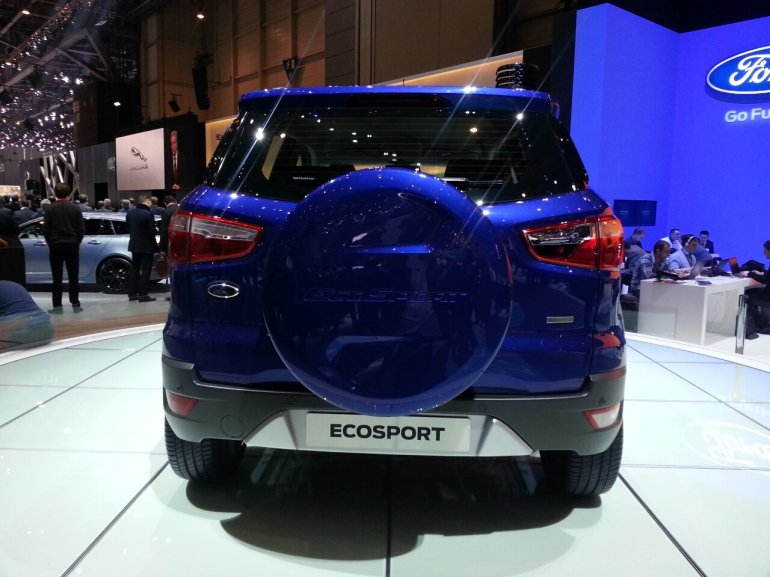 Vietnamese media report that Ford will continue its assault on the Vietnamese market in 2013 with the launch of the new EcoSport. The EcoSport is being launched for those who are in the market for a compact and fuel efficient vehicle.
The report explains that people prefer cars with high ground clearance in Vietnam and Philippines, perhaps due to poor road infrastructure outside the metropolitan areas.
The EcoSport is based on Ford's global B-Car platform, and would eventually sell in 100 markets. The European engine lineup was confirmed a few weeks ago - 1L petrol with 125PS, 1.5L petrol with 110PS and 1.5L diesel with 90PS are the three motors in the kitty. Powerplants for the Vietnamese market are very likely to come from this announced set of engines.
Ford's plant in Chennai, India would manufacture cars for domestic and European markets in RHD and LHD configurations. Markets such as Vietnam and Philippines could source cars from India or wait for the upcoming production plant in Thailand to begin humming, which would be the fourth manufacturing base for the EcoSport, a runaway hit in South America where 700,000 copies of the first generation model were sold in about 8 years.
Ford's eight-product lineup in Vietnam starts from the Fiesta hatchback and goes all the way to the Transit van. The only model common to our lineups is the Endeavour. The Vietnamese are Toyota loyalists - for the year 2012, four of the five best selling cars in Vietnam were Toyota products (Fortuner, Corolla, Innova and Vios).
It would be interesting to see what the EcoSport can do to Ford's business in Vietnam.
[Source - vnmedia.vn]