It's always a very difficult task to break the negative opinion the customers have on a brand, especially in the automotive market.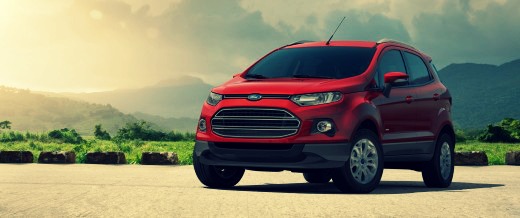 Its almost like set in concrete, and takes years, if not decades, to make a different impression.
Ford had earned a nasty reputation of being a wallet burner when it comes to maintenance and repairs during the Ikon and Escort days and the car maker is still suffering from the unchanged public opinion despite bringing down the repair and maintenance costs of the current models like Figo and Classic significantly and positioning them at par with the respective segment's average costs.
Ford resorted to a two way approach to reduce the cost of ownership. The one way being heavy localization, which not only makes way for competitive production cost of the cars but also reduces the cost of spare parts basket to a great extent.
Implementing the child part strategy is the another way of making ownership affordable. Ford has successfully reduced the repair costs of Figo and Classic by making use of this concept.
The child part concept is integrated at the design level itself so that the critical components of assemblies like alternator, doors, starter motor, piston short block and fuel filter assembly are available separately. Earlier, even if a small component in any of the aforementioned assemblies fail, the whole assembly has to be replaced but now only the particular component can be sourced and fixed.
For instance, if the connecting rod or piston rings get damaged, they can be replaced separately now while earlier, the entire short block assembly (piston, rings, pins, connecting rod) needed replacement.
Mr. P.K. Umashankar, Vice President-Customer service of Ford India told IndianAutosBlog.com on Monday that the Ford EcoSport will have a heavy localization of about 80-85% and will also benefit from the child part strategy. He also said that same will be the case of all the future Fords.
Earlier this year we learned that Ford does not have immediate plans to manufacture the Ecoboost engine in India. It is also learned that Ford is offering 3 engine options on the EcoSport - 1L turbocharged petrol, 1.5L naturally aspirated petrol, 1.5L diesel, paired to 5-speed manual and 6-speed dual clutch automatic transmissions. The AT options may not come paired to a diesel engine. The EcoSport will be launched in early 2013.
Ford is almost certainly bringing down a rush of B-Platform cars such as the B-Max, and the next generation Ka siblings, which compulsorily have to succeed if Ford has to pose challenges to the top 3.
Ford hopes that their existing customers will spread knowledge about the reduced cost of ownership through word of the mouth and the general opinion changes eventually.