Ford has announced that the Ford EcoSport compact crossover SUV would be sharing the stage with the new Tourneo at the Geneva Motor Show which starts on March 5.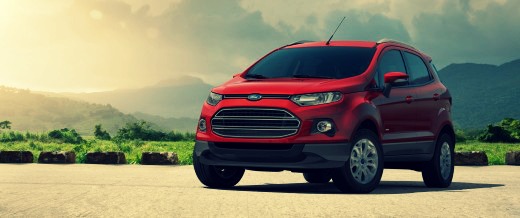 The mini SUV based on the Fiesta platform would realize its destiny as a 'One Ford' global product as the year progresses. The Indians are on a long wait to get their hands on the car and Ford has already confirmed the EcoSport for countries like South Africa, Sri Lanka, Thailand, Indonesia and the Middle East.
The Geneva unveil is the preparation for the European debut which is expected to happen throughout 2013. We expect that most of the aforementioned countries will get their supply of EcoSport from Ford India's manufacturing plant near Chennai, but don't hold us responsible if the future is different.
Ford India is already exporting the Figo to 37 countries and when production of EcoSport commences, it could surpass the hatchback as Ford India's best export model as relative to a small car, the appetite for an urban crossover is high across global markets.
Ford is preparing to launch the EcoSport in India soon but the company is tight lipped about the exact launch date. The sub-4 metre SUV will be available in both petrol and diesel avatars. Along with the EcoSport, the award winning 1.0 litre EcoBoost turbo petrol engine will also make its Indian debut.