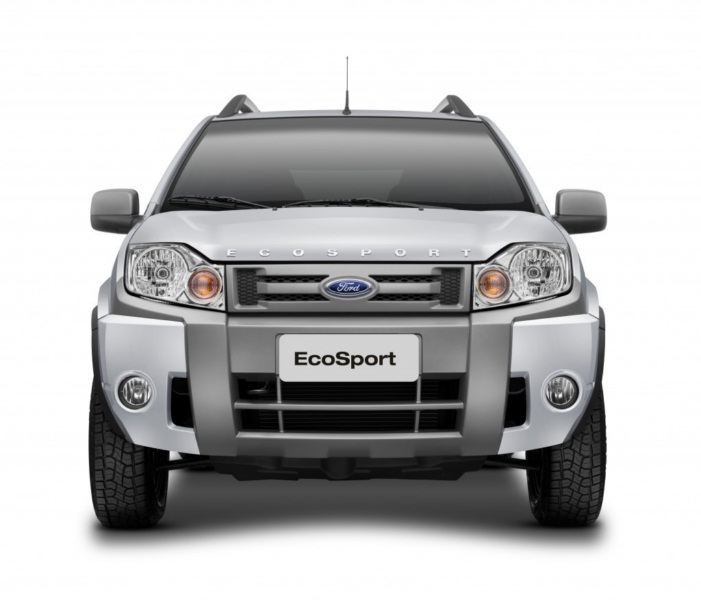 During an online chat with friends in Brazil, the topic of a Ford SUV on the Global B Platform (Figo's platform) was opened. Many blogs and online portals have started speculating on the possibility of a mini SUV on the Fiesta/Figo platform for India and Ford has acknowledged a portion of this claim by stating they are working on a SUV, which could be smaller than the Endeavour (if it was bigger than the Endeavour, it is what we term as "inter-city bus")
The vehicle, we thought, was going to be developed from scratch by the Ford's team here in Chennai, responsible for the Figo. But how wrong we were.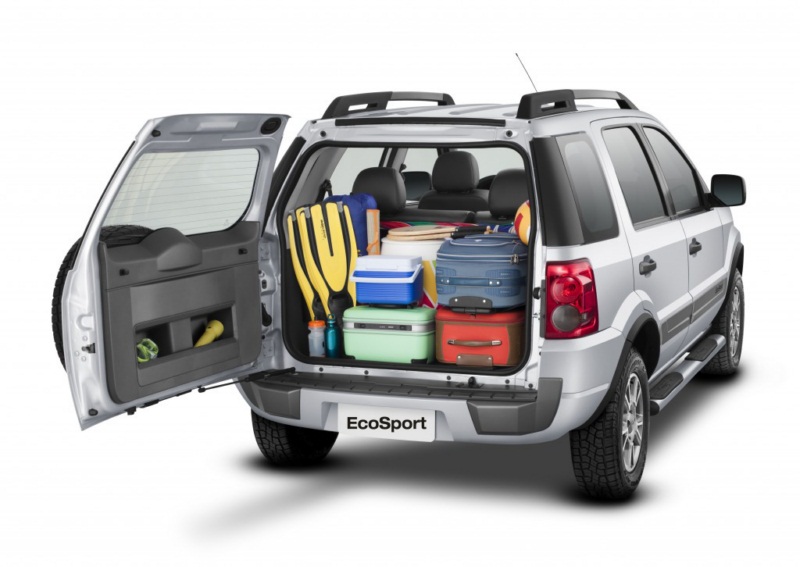 Our Brazilian friends tell us there's a SUV named "EcoSport" which sells in Brazil and is based on the B-Platform. The vehicle is 4.3 metres in length and comes with both manual and automatic gearbox. It employs four powertrain options, the smallest which is the 1.4-liter powerplant. The vehicle has been in the market since 2004, and it is in need of a makeover.
Ford could forget the idea of selling this vehicle as a small car since 30cm is a large chunk of sheet metal to chip out. The vehicle is offered with 1.6 and 2.0-liter petrols in Brazil indicating that it is not built necessarily for economy.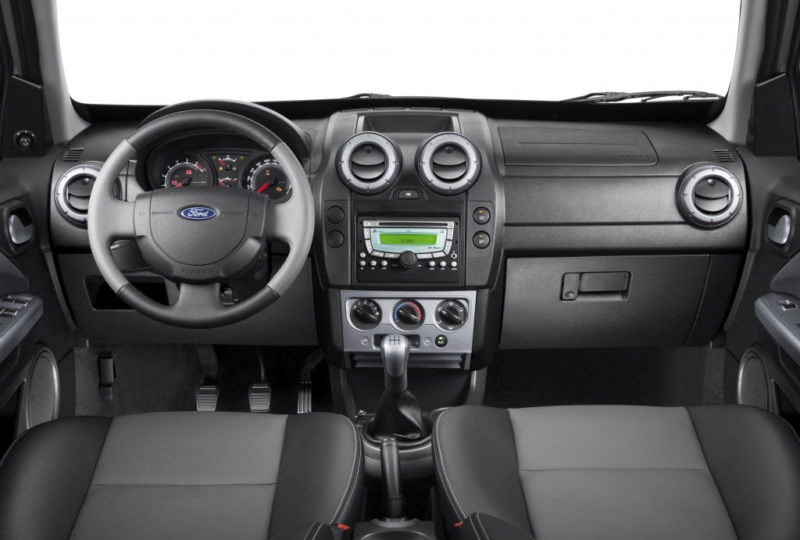 The dashboard and many other elements inside the cabin come from the Figo/Fiesta. The seats, gear lever, hand brake and even  the steering wheel look exactly the same from the images. Ford will give the car Kinetic Design touches (different headlamps, bumper and grille). We suspect at least 50% of the components will come from the Figo/Fusion/Fiesta inventory.
Visit the Ford Brazil website to learn more on the EcoSport
What are Ford's 8 new cars for India by 2015? We take a guess
2) Ford B-Max
4) Ford Focus
6) Ford Mondeo
8) Ford Ecosport (you just read above)