If the Ford EcoSport was human, a legal case would have been lodged against IndianAutosBlog with the Interpol for stalking it around the world in 2012!
We love the Duster and EcoSport for many reasons. They've opened up the mini SUV segment (meaning 5 seat capacity, compact diesel engine up front and the underpinnings of a small car) in India.
Both are global products (EcoSport is going to be sold in over 100 countries) and promise to offer world class technologies and manufacturing to the B+ or C Segment.
Cars of this nature, raise the standards for their parent brand and force the competition to bring out better products with constant improvements. Every auto maker is forced to push hard to guard their customers and market share and eventually when we walk to a dealership for our next car, we are bound to see something interesting.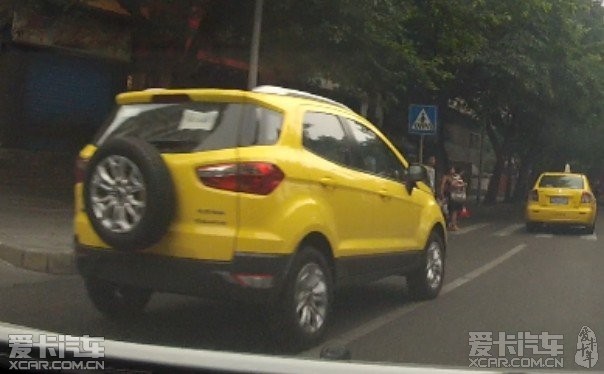 The crossover proposal made by Ford is ideal for Indian cities. The Blue Oval has announced that within the next 18 months, it will be sold in Europe with a 1-liter Ecoboost petrol engine.
There's no dearth of rivals here, as the Opel Mokka and Nissan Juke are drawing their swords and adjusting their armor. In the coming months and years cars such as the Honda Jazz-based SUV and Peugeot 2008 will make an appearance.
Amidst so many interesting features is the Ford SYNC in-car connectivity system, that was spied on a model testing in Pune. It permits the driver to answer the phone and choose music streaming via Bluetooth or playing from the USB stick, using voice commands.
[Source - info.xcar.com.cn via CarScoop.Blogspot.com]