The Ford EcoSport media drive has kicked off in Goa and the first batch of journalists have passed on technical specifications of the product to social media channels. That said, let's get right into the details.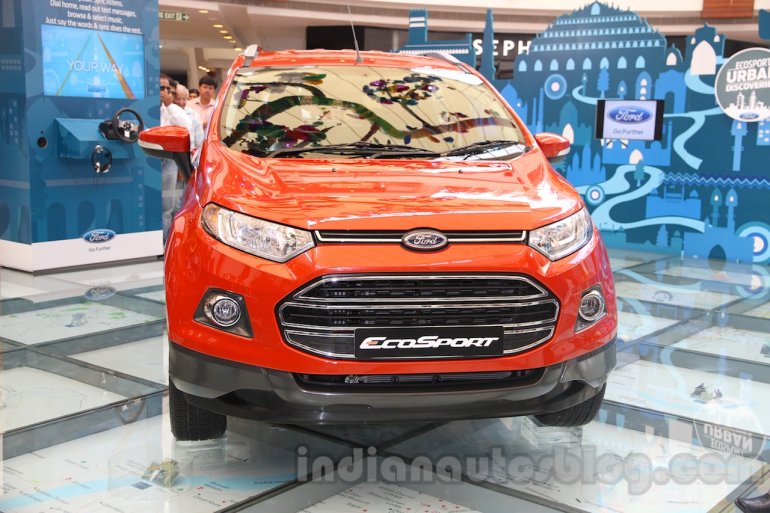 The 1.5L petrol engine makes 110bhp of power and 140Nm of torque. The 1.5 TDCi diesel, unquestionably the volumes variant of the lineup, produces 89bhp of power and 204 Nm of torque with a mileage of 22.7 kmpl.
The 1.5 litre petrol engine is mated to a 5-speed manual and a 6-speed automatic gearbox. The manual variant's mileage is rated at 15.8 kmpl while the automatic transmission delivers 15.6 kmpl.
The 1-liter turbocharged petrol (Ecoboost), available only on the Titanium and Titanium Optional variants and paired to a 5-speed manual transmission, delivers 122.5 bhp and 170 Nm. The mileage claimed for this engine is 18.9 kmpl.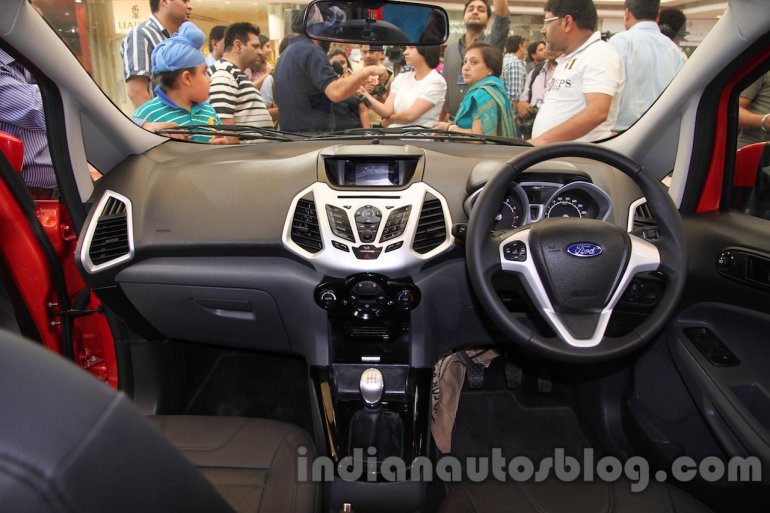 The EcoSport does not offer the option of a diesel automatic variant. The 1-liter turbo petrol doesn't come in the automatic guise either.
In all, the EcoSport is presented in four trim levels and eight exterior color options. Bookings will start in June, but no doughnut for you today if you're asking the launch date. Tentatively the EcoSport is expected to be on sale in mid-June for 7-9 lakh rupees.
You can catch info on variants, see video walkarounds, spyshots, and get up to speed on the product by visiting our Ford EcoSport archive page.
[Info on the EcoSport variants hijacked from SVP's Twitter page]