You know that Ford EcoSport is due to be launched in the next 10 days and Ford dealers have also commenced bookings for the car.
Ford India today announced that the EcoSports "are rolling off the production line and being shipped to Ford dealers throughout India".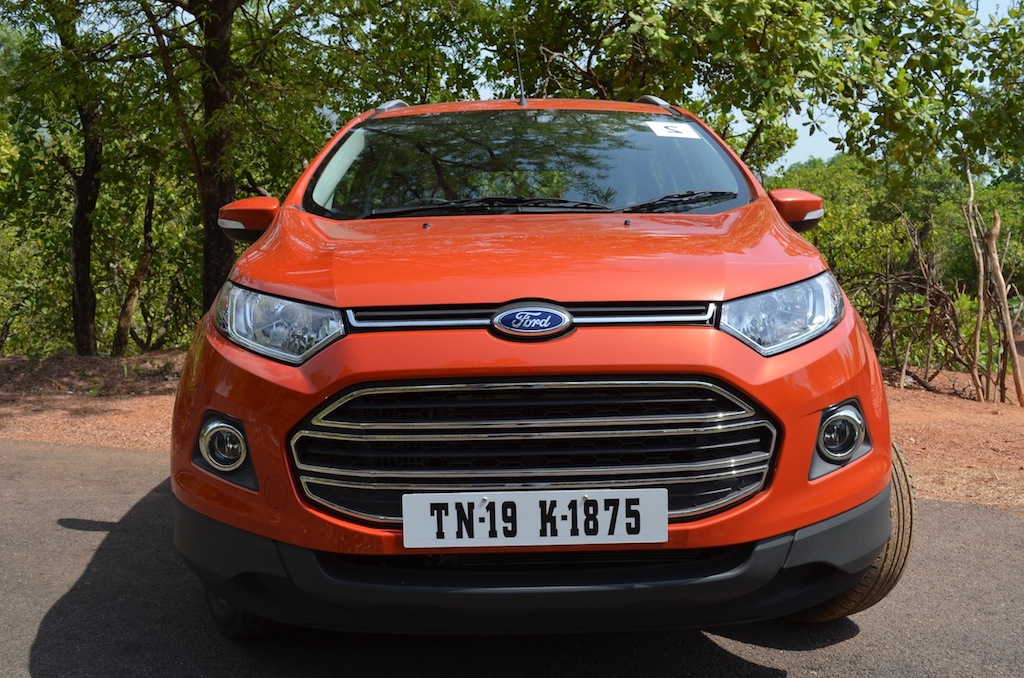 The EcoSport is based on the Ford B-Platform (same as the new Fiesta) and Ford say that they would produce 2 million vehicles on this platform annually by 2015. The localization level on the car currently stands at 65%. It is produced in petrol, petrol AT and diesel variants.
Read our entire coverage on the Ford EcoSport
The Chennai plant is the third of the five plans where the EcoSport would be made. The car is currently made in Camacari, Brazil and Chongqing, China (Changan Ford JV) while production will commence in Rayong, Thailand and Tatarstan, Russia (Ford Sollers JV) in the future.
Ford president and Chief Executive Officer Alan Mulally said -
The EcoSport looks fantastic. The Chennai team, together with our supplier partners, have done an outstanding job in delivering our customers a great looking, fuel efficient, safe, compact utility vehicle with impressive functionality and connectivity, at a very affordable price.
Dave Schoch, president of Ford Asia Pacific said -
The EcoSport is a great example of Ford's leadership in the global shift to fuel-efficient and functional utility vehicles. Utilities are helping drive our expansion throughout the region, particularly in emerging markets, where growth in the utility segments is exploding.
Last week we learned from Ford dealers that the booking amount was 50,000 rupees and each dealer was allocated 250 EcoSports a month. On booking the car, the customer would get a unique allocation number from the company to help him track the status of the delivery.
Head to Page 2 to view the press release.
Ford EcoSport starts shipping to dealers Press Release
Head to Scribd if you cannot view the document above.