The Ford EcoSport is coming but sadly we don't know when. Ford India has started promoting the car with the EcoSport Urban Discoveries contest.
[Can't watch the video? Head to Youtube]
Here are a couple of promotional videos urging you to join the contest which could make you one among the 100 people to drive the EcoSport first. You could have the EcoSport with you for three weeks and you could even win it!
The videos portray some of the cool places in Delhi and Mumbai, we are sure that there would be many more such videos in the future featuring different cities. The contest gives a positive sign that the launch is not far away.
[Can't watch the video? Head to Youtube]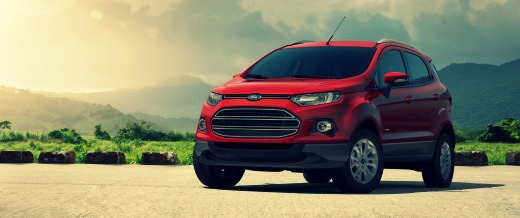 The EcoSport is a long overdue launch and there are many prospective customers who are eagerly waiting for the compact crossover SUV (our comment box knows better). The SUV escapes the recently hiked excise duty since it qualifies as a small car, not as an SUV, thanks to its sub 4 metre dimensions.
The car will come with both petrol and diesel options. The turbocharged direct injected 1.0 litre EcoBoost petrol engine would be making its debut in the EcoSport.
Ford India is targeting an aggressive price point for the EcoSport which is critical for the mini SUV to succeed. The Renault Duster and the upcoming Nissan compact crossover would be the rivals.