Carronline is reporting that Ford will introduce the all-new Fiesta-based EcoSport (code - B515) in Brazil next year. The mini SUV is anticipated to join the Indian arsenal to attack the uncertain sedan customer who is looking for more style and space. The EcoSport has been spotted testing around the globe and IAB has had a close eye on its development. At the moment, Ford is testing the platform with a Fiesta hatchback body shell.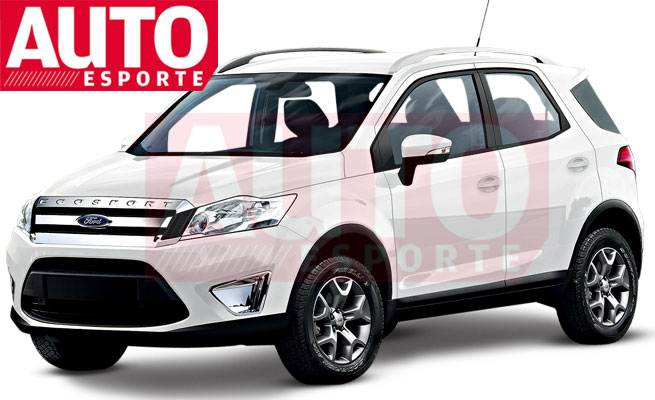 Sources tell us that the B515 will be a "coupeish SUV" and customers will love the driving position. Interior bits will come straight from the Fiesta and the exteriors will sport Kinetic design touches (inverted trapezoidal grille, pulled-back slim headlamps, pronounced shoulder line, emphasized wheel arches etc). Having said that, the B515 will be taller, meaner and bulkier Fiesta hatchback for less-aware customers.
The current EcoSport is the SUV version of the Figo and a hit with female drivers in South America. Ford has identified a huge potential in the mini SUV space in emerging markets and this is the driving force behind the B515's global car status. There's also the One Ford strategy that will see very few cars developed particularly for one country.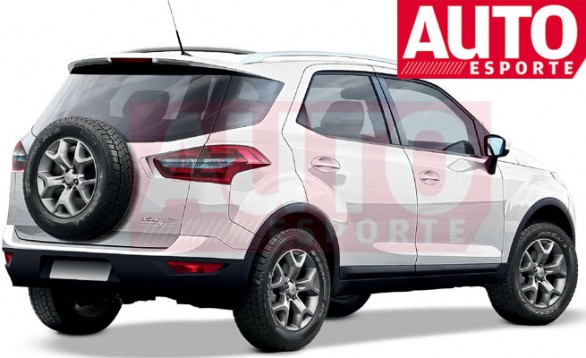 Auto Esporte says the B515 will have the spare wheel on the sidewards-opening tail gate. The top-end model could sport 4WD, 16-inch wheels and a sunroof. The 1.4-liter Duratorq engine will sell more than the 1.0-liter EcoBoost petrol, which we're almost certain to see on the India-spec car. Ford India has planned eight new models by mid-decade and we're hoping to see the EcoSport in 2013.
Source - carroonline.terra.com.br
Rendering sourced from AutoEsporte