At the Auto Shanghai 2013 show, Ford showed up with the Chinese market's exclusive flagship sedan, the Mondeo. The introduction of 1.5 litre EcoBoost engine came along with it. And now, the newest EcoBoost engine has entered production in Ford's plant in Craiova, Romania.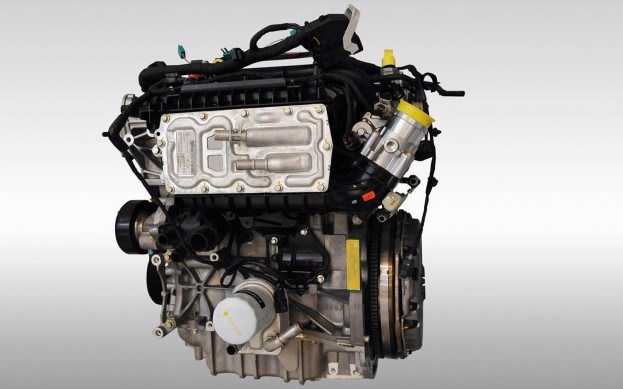 The fifth member of the EcoBoost family will be assembled worldwide by the end of this year contributing to Ford's plan of producing 1.6 million EcoBoost engines every year. It will power several models in Ford's portfolio, including the European Mondeo and North American Fusion.
It will be manufactured alongside the brilliant 1.0 liter three-pot EcoBoost engine that won heaps of awards worldwide including the 2012 Engine of the Year. The 1.5L is claimed to be 20% more frugal and a 15% cleaner than the relatively old 1.6L EcoBoost, according to Ford. It also features the technologies from 1.0 litre EcoBoost unit like integrated exhaust manifold, twin overhead camshafts, computer-controlled clutch on water pump's belt drive, etc, to boost efficiency.
It is a direct-injected, four cylinder, 16V petrol engine with a  turbocharger. It comprises Twin VCT (variable cam timing) technology with compression ratio of 10.22:1. The new engine will be able to produce a total power output of 180hp and a peak torque figure of 240Nm while meeting the Euro 6 emission standards.
To meet the increasing demand for fuel efficient engines, Ford's Bridgend plant in Wales has seen investment of £24m recently, saving jobs of few thousand people. Ford says it has sold over 600,000 vehicles with EcoBoost engines since its introduction in 2009. But in India it's a pitiful fact that the EcoSport is taking awful much of time to make its debut despite having immense potential.