The Ford Classic (Ford Fiesta Classic for the more sentimental few), continues to be on sale even though the latest generation Fiesta was launched in India two years ago (exactly 1 year and 11 months to be pedantic).
Ford seems to have slipped in a limited edition Ford Classic in the CLXi trim today. There are seven new features to be spoken about.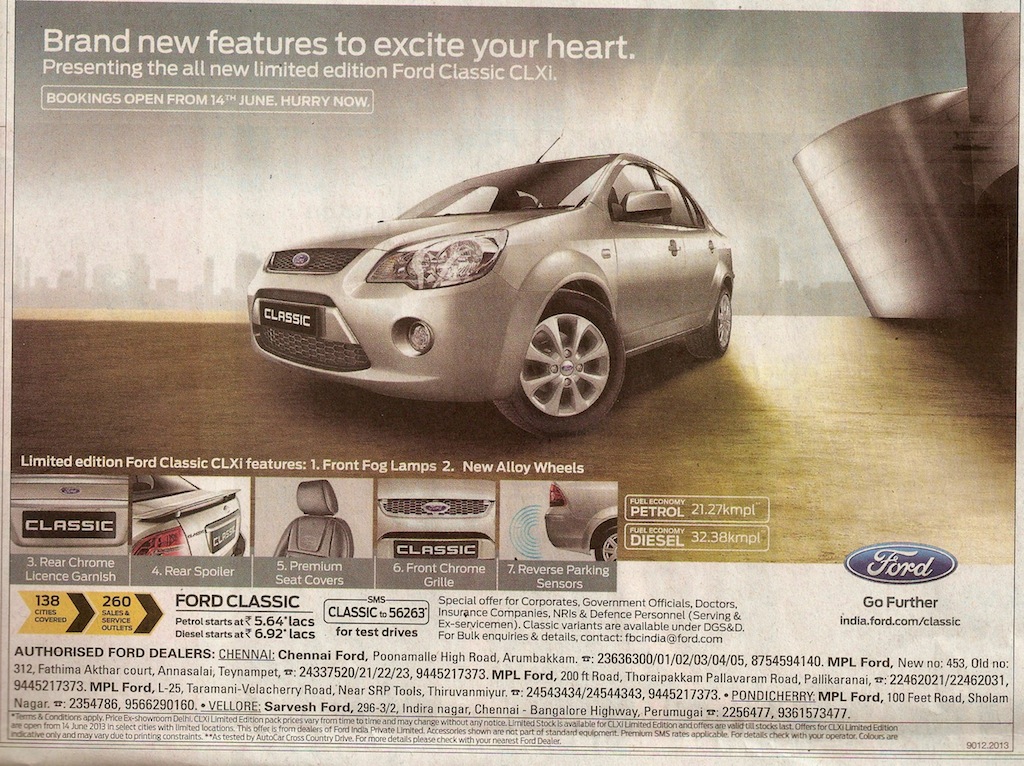 1. The Classic CLXi limited edition gets front fog lamps. This feature, which was only available in the top-end Titanium model is now seen on this limited edition also.
2. Alloy wheels have been added to the CLXi limited edition. Once again, only the Titanium version got the alloy wheels and the other variants (LXi and CLXi) stood on steel wheels. The specifications of the wheels continue to be 175/65 14-inchers with tubeless tires.
3. A chrome plated garnish has been included for the number plate holder at the rear. It is to be noted that even the Titanium does not feature this.
Head to Page 2 for the next 4 features.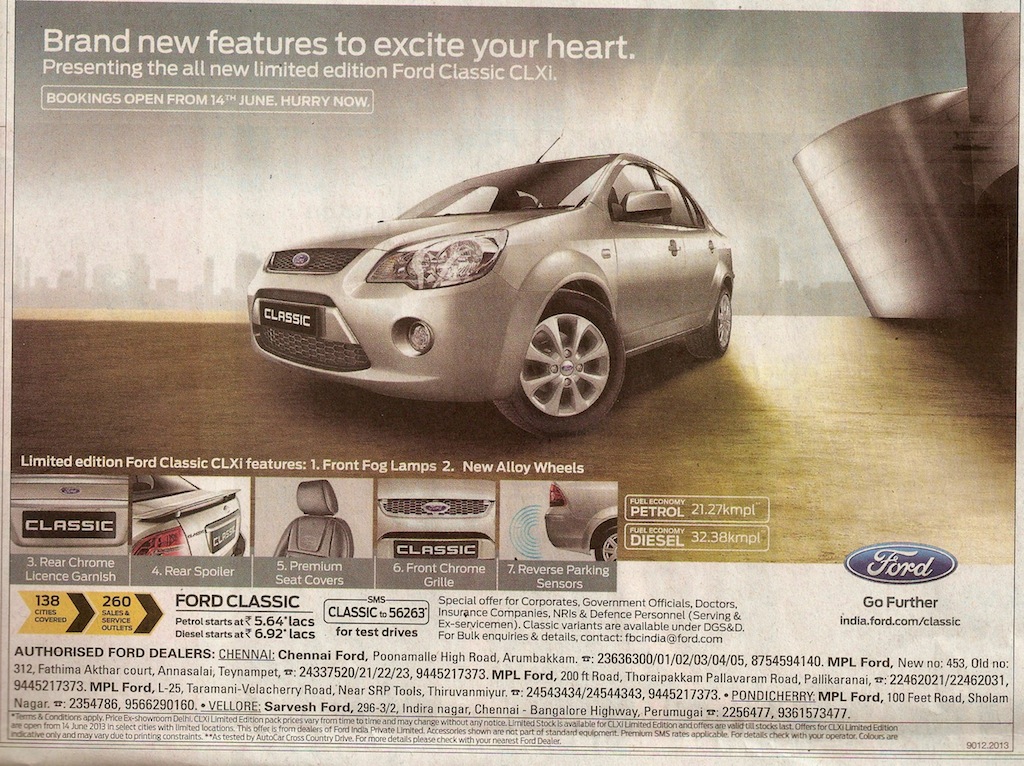 4. Rear spoiler: We've seen this similar spoiler on previous limited edition cars and also on the Fiesta S variant.
5. Interiors get new Premium seat covers.
6. Grill gets a chrome finish. Usually it's all black.
7. Reverse parking sensors complete the feature list.
The advertisement says that bookings for the limited edition CLXi Classic starts from 14th of June, which is today. The price has not been mentioned however. The current CLXi petrol costs INR 6,28,999 (ex-Showroom Delhi) while the CLXi diesel costs INR 7,34,999 (ex-Showroom Delhi).
[Source - Today's Hindu Newspaper]