Before you make your judgment, let me clear the air. Yes, the image is of a Mercedes Viano (also called as the V Class). For those who are in the dark, the Mercedes Viano is a 5 door van sold by Mercedes in international markets. It is available in six or seven seater combinations but can also be extended to eight seats. It is available in petrol and diesel engines with a manual or automatic gearbox.
The interesting part is that Mercedes India has no plans to launch the Viano in India as they believe that it may adversely impact the brand. So then why is this Viano being tested in India and more importantly why are the badges covered?
Could this be the Force MPV which is due next year?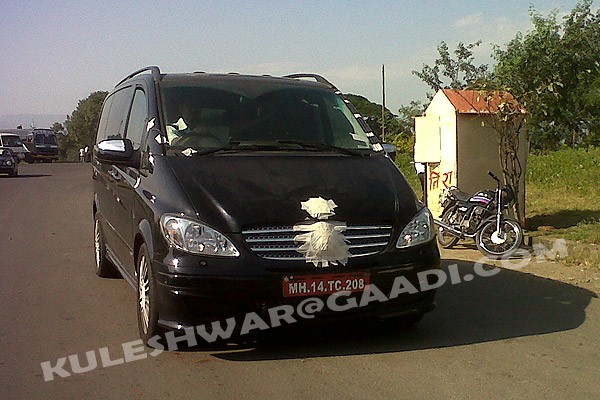 If you would remember correctly, we brought you a story on Force Motors product plan till 2013. In that plan, Force Motors has reportedly made it clear that once it has the dealership network in place, it plans to launch an 8 seater MPV. Before the launch of the Force One, the company had inked a pact with Mercedes to procure engine and the platform for this MPV. All hints are pointing at the Mercedes Viano.
If it is the Force Viano, then Force Motors will have to work very hard to localized all components of the Viano. Force motors has made it clear that the MPV will come in the price bracket of 11-15 lakhs. Taking a Mercedes product and bringing the price down to that levels while maintaining profitability is certainly a daunting task.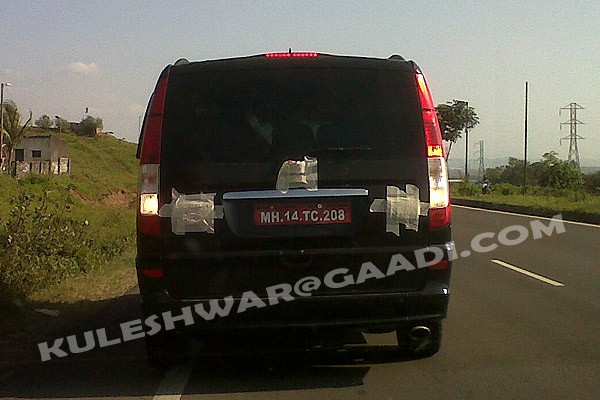 Of course, Force Motors does not have to worry about the engines because they already manufacturer Daimler's engines on a contract basis.  So the Force MPV is bound to be powered by the same 2.2L engine that does the duty in the Force One.
Can we expect a mid-2012 launch?
[Source - Gaadi.com]