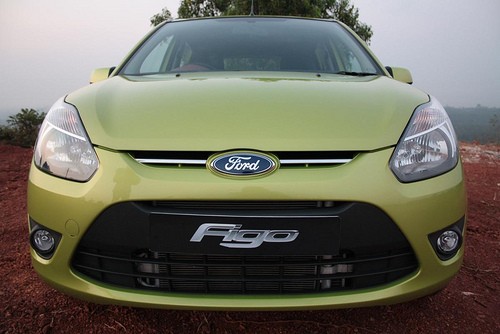 Ford India hopes to clear the supply backlog of its ultra-successful Figo hatchback by this month end. The company has started a second shift at its Maraimalai Nagar plant from the beginning of this month in order to clear the supply backlog and to increase its production capacity.
Michael Boneham, President and Managing Director, Ford India -
Presently, we have a backlog of about 6,000-7,000 units of Figo. We hope to deliver these by end-July.
The Figo has set Ford India's sales chart on fire, with the company having received around 25,000 bookings since having launched the car way back in March. The commencement of the second shift at its manufacturing facility should help it clear off the backlog and put a smile on the faces of anxious owners waiting for the keys of their cars.
Michael Boneham, President and Managing Director, Ford India -
The Figo's success has exceeded expectation in terms of sales and target markets. Our debut compact car offering is being very well received by a wide-range of customers in India. The Figo will help us to increase our marketshare in the coming days.
The second shift has also enabled Ford to expand its manufacturing capacity from 1 lakh units per annum to 1.4 lakh units per annum.
Mr. Boneham Added -
We have increased our Chennai facility's production capacity from one lakh units to 1.40 lakh units per annum with the addition of the second shift. We are confident of catering to the demand for the Figo. The Chennai facility can manufacture up to two lakh units in three shifts per annum.
The company is now grappling with the problem of rising input costs for producing its cars and is under increasing pressure to raise the prices of its cars. However, the company will continue to maintain the current prices for its cars, until it feels that it is unable to absorb the rising costs and that some of it has to be passed on to the customer.
Source - Financial Express