The Fiat Viaggio, the Chinese sedan based on the Dodge Dart, will be spinning off two new body styles in the near future.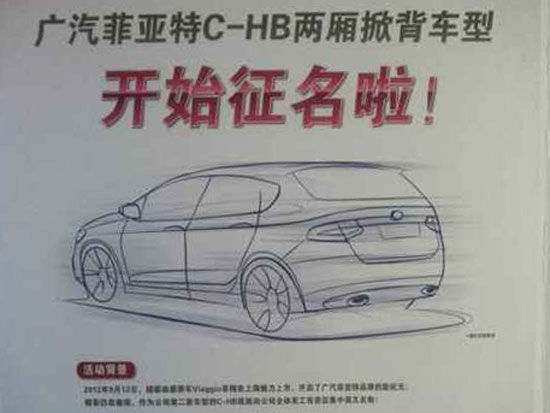 We have already brought you the information regarding the hatchback variant which was expected to be unveiled at Auto Shanghai 2013. However, it was a no show.
There is a new development now. According to Mr. Jiang Ping, executive vice president of Guangzhou-Fiat, the hatchback variant of the Viaggio would be unveiled in the last quarter of 2013. A leaked sketch gives us an idea of how it would look like.
We've heard from Fiat's Mike Manley that a new Viaggio model would be showcased at the Guangzhou Auto Show this year with production scheduled for late 2013 or early 2014. The Viaggio hatch is very likely the model Manley's describing.
The proposed hatchback will compete with the likes of the Chevrolet Cruze hatchback.
And there is also a compact crossover SUV based on the Viaggio's CUSW platform. The details are sketchy as of now but the vehicle is slated for a debut next year.
The Viaggio sedan's 1.4 litre turbocharged petrol engine is most likely to be carried over to the hatchback and the SUV as well. The motor is available in two states of tune - 120 bhp and 150 bhp. A 5-speed manual or a dual clutch automatic gearbox transmits power.
Since crossovers are highly sought after in India, we can't help but think the Viaggio based compact SUV could be a valuable addition to Fiat India's rather small portfolio. However, there was no mention about an SUV in Fiat India's product plan till 2016.
[Source: Autohome.com.cn]