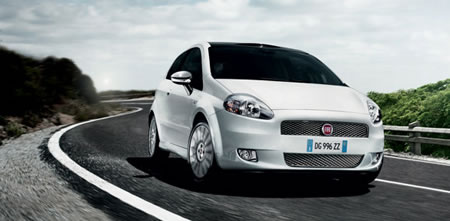 As we reported earlier, Fiat is planning on introducing a string of low-cost cars for Western Europe to cater to the budget-conscious car buyers.
Reports suggest that a total of 3 models are being worked on, out of which 2 will be developed by Fiat's Brazilian subsidiary. The vehicles will use the Fiat Palio and Uno platforms.
What is also known is Fiat will introduce these cars under a new brand by 2010.These cars will be built with fuel economy and basic features in mind so expect nothing special.
According to FIAT insiders, the third model could be a re-worked version of the Seicento city which is due for launch in late 2011. The car will be pitted against the likes of the Smart For Two and the Toyota's iQ.
Now coming to the Indians who are eagerly reading to find any relevance. Nope, I'm sorry to dissapoint you, but there's no mention of Tata Motors as of now, although there were speculations earlier that Tata would play a hand in building these cars.
What possibly could happen is this low cost brand, might take care of the Nano's marketing and distribution in foreign markets. Another possibility is this brand reaching Indian shores, as our obsession with low-cost small cars is only getting bigger.
Source- Egmcartech