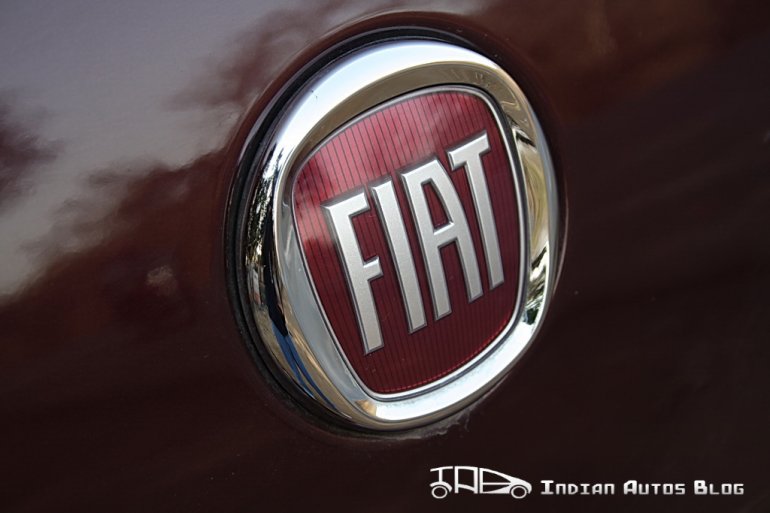 Mirror, mirror, on the wall…who is the greenest of them all?
Turns out, it's Fiat!
The Italian automaker has been declared the greenest carmaker in Europe for six years running.
According to independent research organization JATO Dynamics, Fiat has the lowest average CO2 emissions across the nine-model range of just 119.8 g/km.
In Europe, CO2 emissions are a major factor of the consumer's purchasing process. Some countries in Europe levy heavy taxes on vehicles with higher CO2 emissions to discourage their purchase.
Fiat, with its modern MultiJet diesel engines and TwinAir petrol engine, was able to take the cake with a considerable margin. The CNG versions of Fiat's TwinAir models were able to drastically bring down the average because their emissions are as low as 86 g/km.
In the past six years, average CO2 emissions of Fiat's fleet has been down by 13 percent from 137.3 g/km (in 2006) to 119.8 g/km (2012).
It sounds all perfect until you analyze the figures of the past 6 years. Fiat's average C02 emissions of 119.8 g/km in 2012 is actually an increment over the last year's  record low of 118.3 g/km.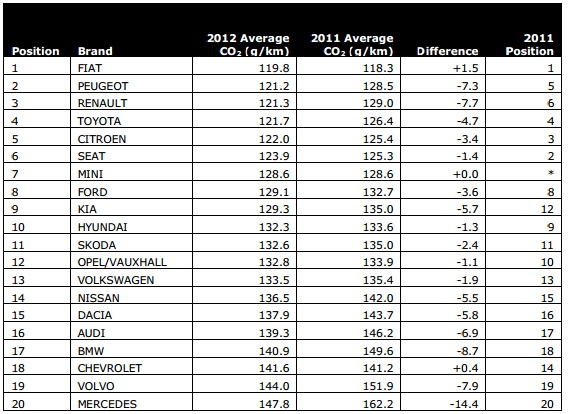 Fiat was followed by French brands Peugeot and Renault to the podium while Mercedes finished last in the Top 20 list of Europe's greenest manufacturers. However, Mercedes also showed the biggest improvement of all brands in 2012, by dropping the emissions average from 162.2 g/km in 2011 to 147.8 g/km in 2012.
Overall, the average CO2 figure for new cars sold in Europe in 2012 decreased by 3.9g to 132.3g/km.
[Source: Themotorreport.com.au]