This is Fiat's global product plan until the year 2018 and the row 'APAC' (Asia Pacific) is where our focus is on. We should mention that APAC includes markets like China and Australia, apart from India, and as a result, not all products listed here will make it to India.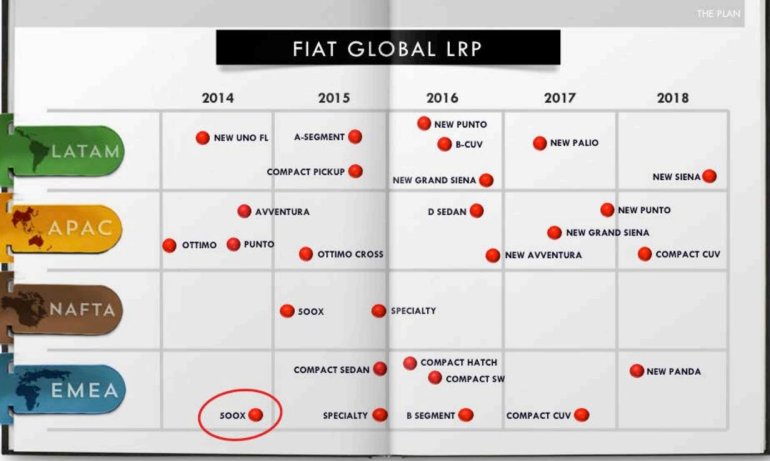 For the year 2014, Fiat lists out the Avventura and Punto (Ottimo is not available India), and both cars have been announced for an Indian launch by the end of this year. Fiat world debuted the Avventura at the Auto Expo, and announced that the Punto-based crossover will go on sale later this year.
The Punto listed in this product plan refers to a facelift operation for the hatchback. Early spyshots reveal that the Punto facelift will get Avventura-like headlights and this will be the first major design update for the car since its launch in India in 2009
At about the same time when Fiat India launches the Avventura, the Fiat 500X crossover will be launched in the European market. Essentially Fiat's iteration of the Jeep Renegade, the 500X will be reserved for markets like Europe, Middle East, Africa and North America. This product plan suggests that the 500X will not come to the Indian market.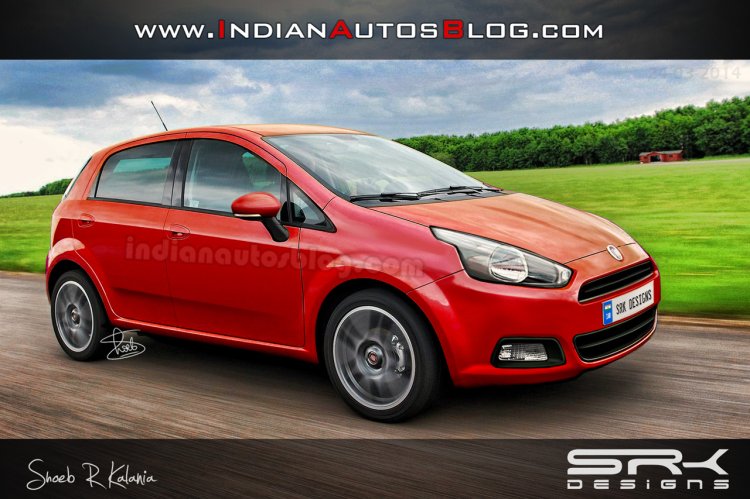 Fiat has however, listed a 'new Avventura' for late 2016. This will probably be the mid-life facelift for the crossover rather than a completely new model. Other models that have our attention here are the next gen Punto (late 2017 launch) and a compact SUV (2018 launch). The next gen Punto, according to media reports, will be based on the next generation Fiat 500 family.