Is the most powerful hatchback in India by a clear margin.
NDTV reports that the Fiat Abarth Punto will be launched on the 19th of October. The hot hatchback could potentially instill some life into the hot hatchback segment.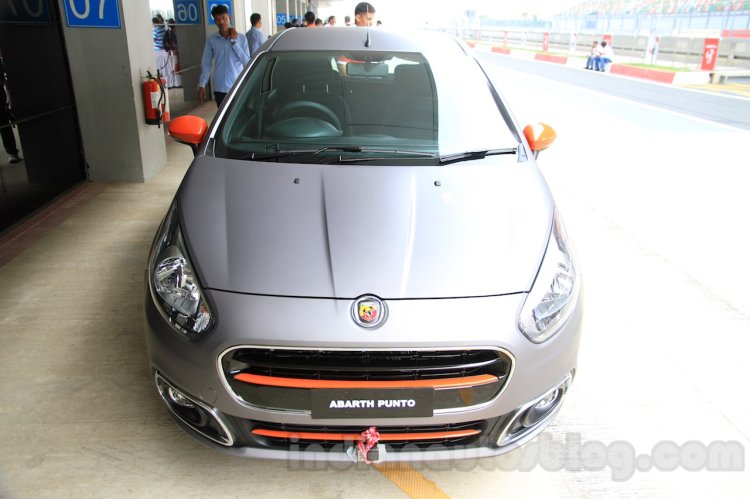 With a powerful 1.4-liter turbocharged petrol engine under the hood, the Fiat Abarth Punto will write a new chapter for budget performance cars in India.
Currently occupied solely by the VW Polo GT TSI and TDI hatchbacks, the hot hatch segment in India is relatively new. That said, even the Polo TSI and TDI wouldn't exactly count as hot hatches in the way the segment is looked at in the global scene. The Abarth Punto, however, is staying true to the Abarth name, giving the hatchback a 1.4-liter turbocharged petrol engine that delivers a whopping 145 bhp which takes it to 100 km/h from a standstill in just 8.8 seconds.
The output figure puts even some of the bigger sedans in the country to shame. For instance, a big sedan like the Toyota Corolla Altis delivers 138 bhp from its 1.8-liter engine. Not only will the Abarth Punto have a good output of power, the car will also get a good 280 liters in boot space, a figure that's slightly bigger than the recently launched Ford Figo's 257 liter boot.
While the launch of the Abarth Punto is confirmed, up next is the Fiat Abarth Avventura. The same engine will power the Avventura, giving it 140 hp to make it the most powerful crossover in the country.
Also Read: Fiat Abarth Punto vs VW Polo GT TSI vs Ford Figo
The icing on the cake is that the Fiat Abarth Punto will be manufactured in India resulting in a price that is expected to undercut the INR 10 lakh mark.
[Source - NDTV]