Unveiling the most powerful Ferrari ever made is bound to be quite an occasion for the Maranello based supercar maker.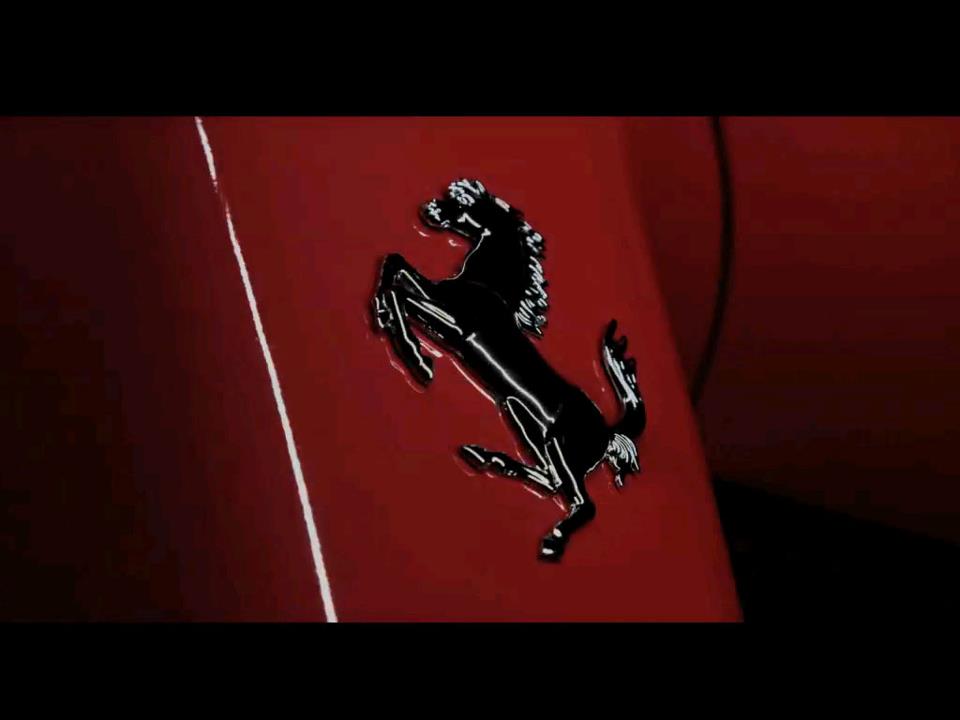 Naturally, the details of the upcoming Enzo successor should have been kept in a vacuum, zero-gravity, bomb proof container buried 10ft underneath a secret panel, somewhere deep inside the confines of their factory!
While McLaren has already shown us their P1 including the details as to the engine and performance figures, all we know about the new Ferrari is that it would use a tuned version of the F12 Berlinetta's engine coupled to a HY-KERS system. We also know that it is being called the F150 internally and that only 499 are ever going to be made.
Today, Ferrari has shown us an image of the 'prancing horse' sitting proud on their upcoming offering's front/rear panel. The classic Ferrari Rosso Corsa red paint is visible as well.
Here is what Ferrari had to say about the teaser- "The highest expression in technology transferred from racing to production: from the GTO to the F40, up to the more recent F50 and Enzo. A new Special Limited Series is about to be unveiled in a World Premiere on Tuesday, 5 March at the Geneva Car Show."
That is not all. Ferrari says that from today, enthusiasts can find 'intriguing hints' on Ferrari's official Facebook page and website until the car is officially unveiled on March 5th.
[Source - Ferrari's official FaceBook fan page]