(Image) Ferrari Millechili Green Concept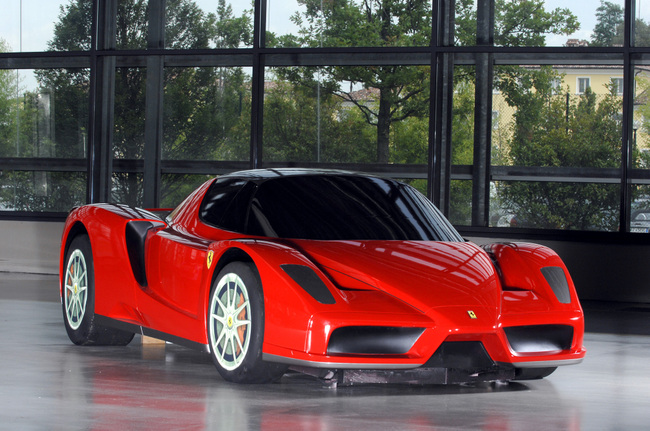 Ferrari is in the process of replacing the iconic F430 which was the firm's largest selling model by far with the all new F450. This will give the F430 a life of just 5 years, a period where it had earned a lot of applause for its performance and razor sharp handling but not as much for the way it looked.
The production of the F450 will start in July with deliveries in end-09 or early 2010
One major reason might be due to the fact that the F430, which went on sale in 2004 was actually based on the 360 Modena which dates further back to 1999. Fortunately though, its replacement, the F450 (codenamed F142) has a lot to offer. To start with, its shares very little with the outgoing F430 and the F450 will be a ground-up design.
The F450 will be the firm's first model to sport its new 'green' technology. Ferrari has been working very hard to lower the weight of its cars with its suppliers and the F450 is expected to take Alcoa's advances in aluminium chassis technology to new heights.
As can be understood from the badge, the F450 will sport a bored out version of the 4.3 litre version with a Direct Injected 4.5 litre capable of producing 500bhp. The transmission, similar to the one on the California will feature a dual clutch 7-speed setup with switchable modes for race track precision or relaxed cruising. An advanced version of the Ferrari trademark 'Manettino' switch will be featured in the F450. Expect tweaked software in all these systems to make it lightning quick from TATA.
Insiders who have seen the F450 insist it is one of the most beautiful Ferrari in years
Modern Ferrari's have never had their fair share of beauty that their older day counterparts might have had but insiders who have seen the F450 insist it is one of the most beautiful Ferrari in years.
Ferrari claims that the all new F450 is as quick as the no-compromise F430 Scuderia and this is a tall claim as the Scuderia is faster than an Enzo around the Fiorano test track.
Don't know which car to buy - the California or the F430? Well, once the F450 is out, you would surely make the right choice. The F450 will be harder and more performance oriented while the California is a relaxed cruiser. The End
The F450 will go on sale in Europe in end 2009 or early 2010.
IAB
Source : Autocar UK