Ferrari will be attending the Frankfurt Motor Show next month with its 458 Speciale supercar.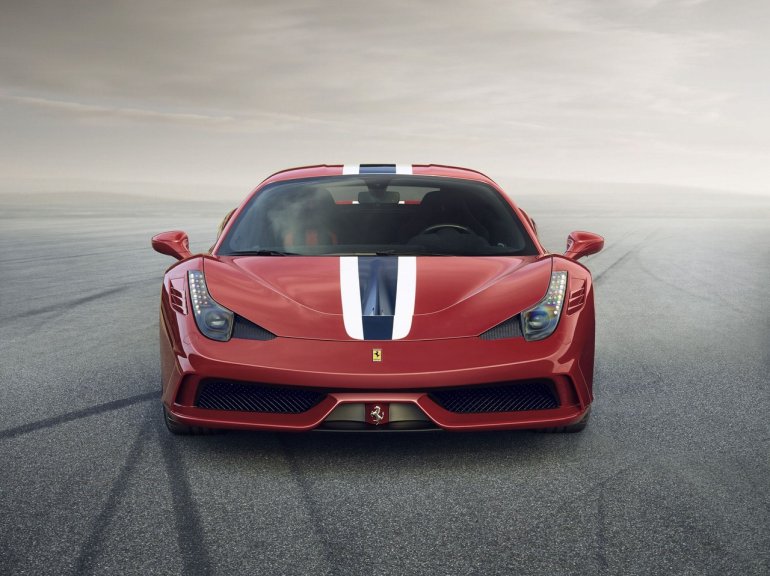 The Ferrari 458 Speciale, according to the Italian supercar company, embodies the core philosophy of "extreme technological innovation and research." Ferrari has taken an already sweet supercar and made improvements in powertrain, aerodynamics and vehicle dynamics departments. The Speciale incorporates many first time features (for a Ferrari road car) like active aerodynamics that will be seen on all future Maranello models. Chapters on aerodynamics dictated the design of the car, and its no wonder that the 458 Speciale is the most aerodynamically efficient production car in Ferrari history!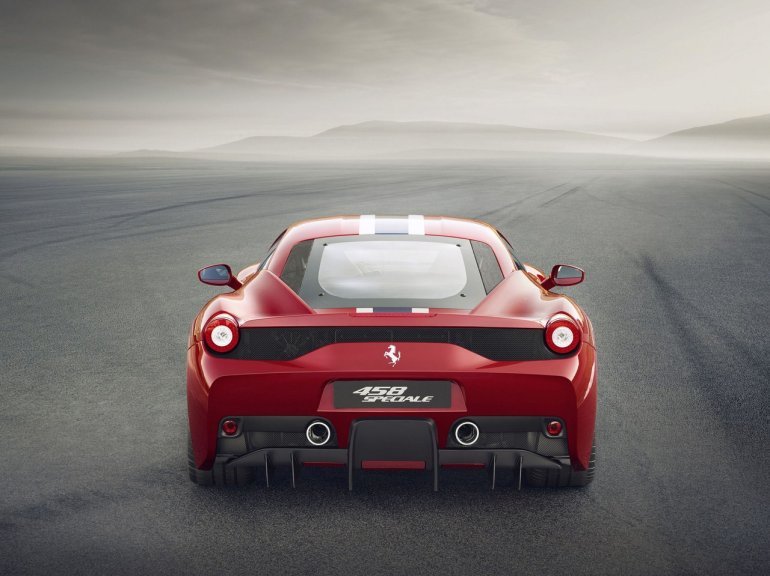 After a comprehensive relook, the normally aspirated 4.5 litre V8 motor now puts out 597bhp compared to the Italia's 562bhp. The result is an outstanding specific power output of 133bhp/litre which is the highest figure ever achieved by a road-going normally aspirated engine.
The 458 Speciale can accelerate from 0-100kph in just 3.0 seconds (0.4 sec faster than the Italia) and can hit 200kph in 9.1 seconds. Lap time around the Fiorano stands at 1:23.5.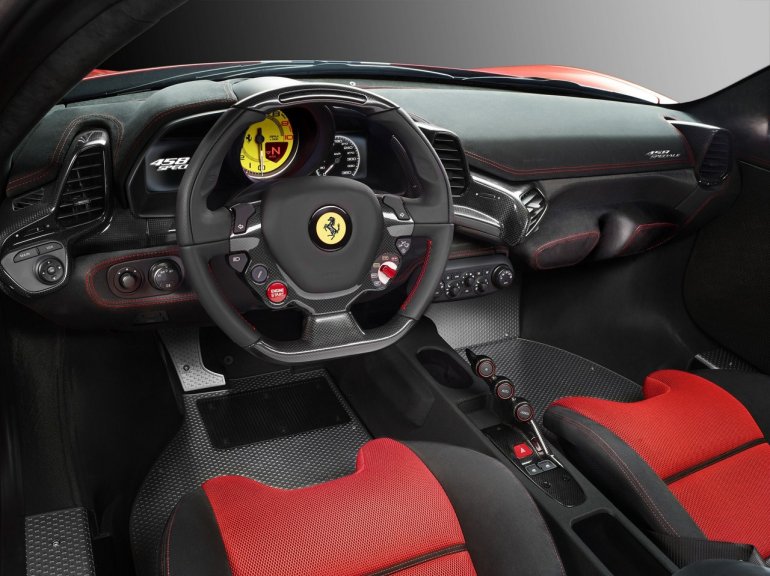 To improve vehicle dynamics, the Speciale comes with Side Slip angle Control system (SSC) which co-ordinates with the traction control and E-Diff electronic differential to provide the maximum possible car control. The car is shod with specially conceived Michelin Pilot Sport Cup2 tires which are designed to boost the on-track performance.
The Ferrari 458 Speciale has the fastest response time (0.060 s) and highest lateral acceleration (1.33 g) ever achieved by a production car wearing the Cavallino Rampante badge.
Head to page 2 for image gallery and a detailed press release.
Ferrari 458 Speciale Image Gallery
Ferrari 458 Speciale Press Release
[Can't view the document? Head to scribd]