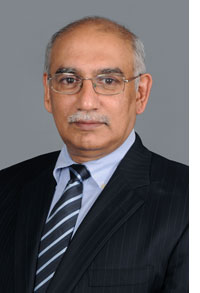 Proton Holdings Berhad appointed Mr Behara Venkata Rama Subbu, also known as BVR Subbu in short as director. 56 year old BVR Subbu served as president in Hyundai's Indian operations for nine years where he was instrumental in successfully popularizing the brand among Indian buyers.
BVR Subbu's appointment with the Malaysian company is no coincidence. Proton is eying the Indian market with its hatchbacks and sedans and to get to a firm grip, the company needs an experienced campaigner with a good skill set. BVR Subbu has done it before and there is no reason he can't do it again.
Proton chairman Dato' Nadzmi -
BVR Subbu's extensive experience in the Indian automotive market will be valuable in our plans to expand our business in India. With BVR Subbu on our Board, the Company is now more equipped in its effort to focus on PROTON's long term export strategy, particularly in the ASEAN, China and India markets.
BVR Subbu is one of the entrepreneurs behind the yet-to-take-off Argentum Motors. Argentum acquired the defunct Surajpur plant belonging to Daewoo and proposed plans for producing cars in contract manufacturing technique. Media reports last year hinted at a possible partnership between Argentum and Proton, but nothing has crystallized.
Over the next few months we are bound to hear more about this development. Stay tuned to IAB.