So many new cars saw the light of day at Paris 2012, and the list is just too long to be done in a single installment. So here we have the rest of the cars in Part 2 of 'Everyday Cars' from the Paris Motor Show.
2013 Hyundai i30 3 door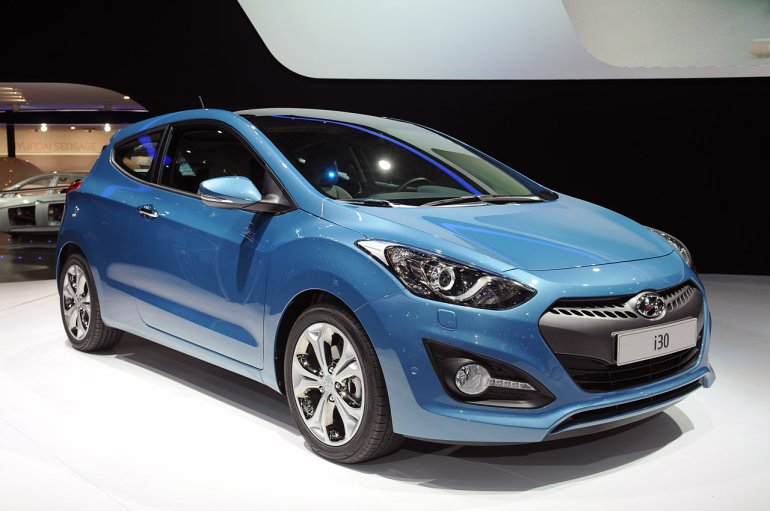 The Hyundai Elantra got one more variant in the family – a three door GT version. Hyundai says that the new generation i30 three-door has been conceived solely for Europe. It is powered by a range of gasoline and diesel four-cylinder engines. A top of the line 1.6-liter four-cylinder turbodiesel is the highlight of the range with 126 ponies.
You can also buy the i30 with a '5 Year Triple Care' package which has a five-year unlimited warranty, five years of roadside assistance and five years of vehicle health checks.
Skoda Rapid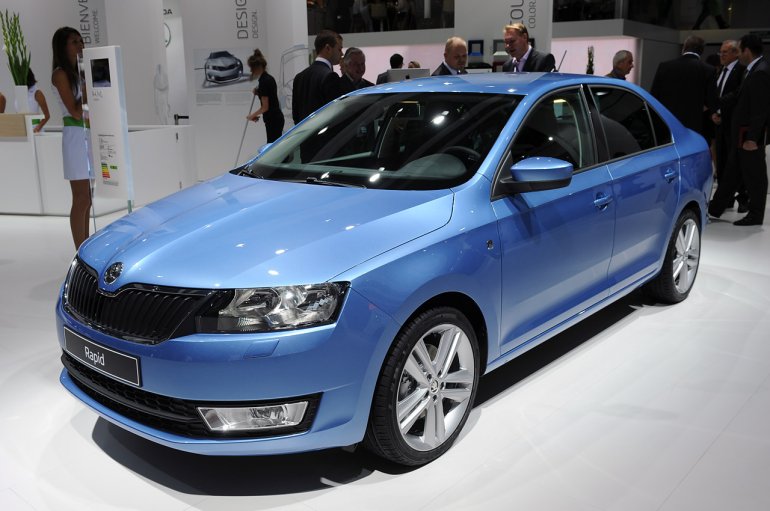 Finally after much delay, Skoda has debuted the Rapid saloon in Paris for the European markets. Based on the VW Polo, the Rapid is 4.48 metres in length, 1.7 metres in width. The Rapid will be available with four petrol and two diesel engines mated to either five- or six-speed manual transmissions. You can also opt for a seven-speed dual-clutch DSG gearbox.
The Rapid will go on sale in the UK on November 12 with a starting price of £12,900 (10.99 lakhs).
2013 Toyota Auris Touring Sports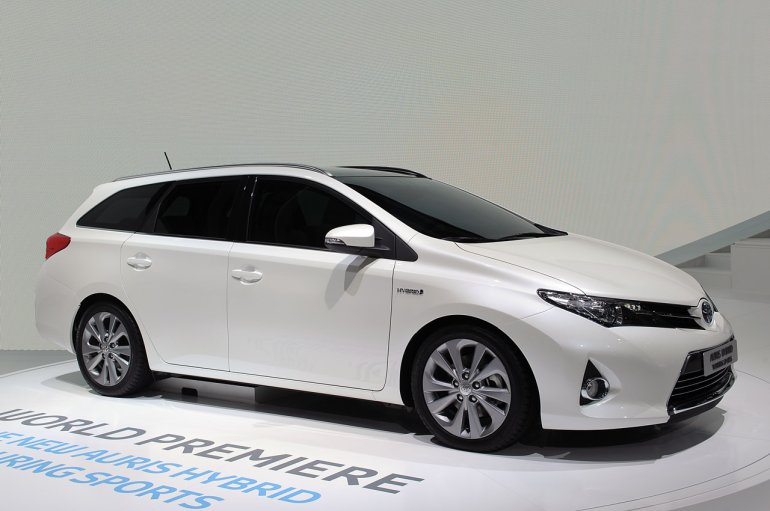 Toyota presented the new Auris Touring Sports at Paris. It retains the Auris hatchback's wheelbase, but the touring model is 285mm longer overall. It gets a hybrid system from the Prius coupled with 1.33 Dual VVT-i, 1.6 Valvematic petrol and 1.4 D-4D diesel engines.
The Auris Touring Sports will reach European showrooms in early 2013.
2013 Fiat Panda 4X4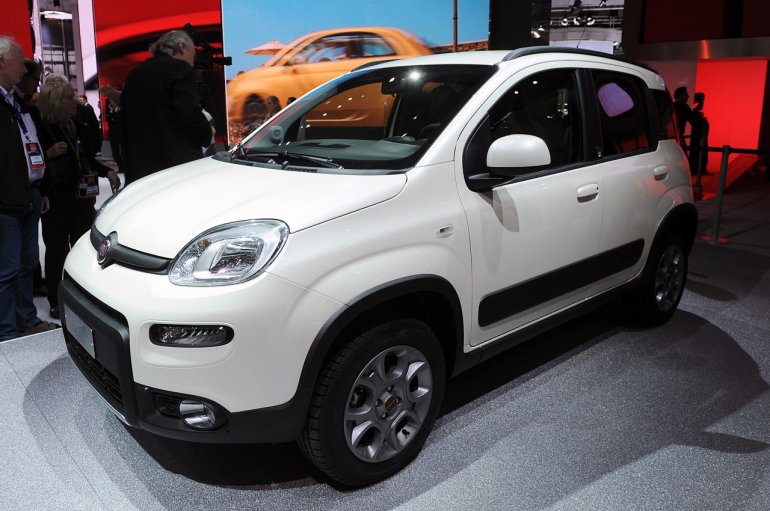 Fiat meanwhile presented a 4WD version of the Panda. It has permanent four wheel drive with a torque-on-demand system. Power comes from either a 80-horsepower, 0.9-liter TwinAir Turbo engine or a 1.3-liter Multijet diesel. It also has some off-road garnish to distinguish itself from the regular model.
Source also confirm that a new small Jeep model will be based on the Panda 4X4 in the coming years.
Volkswagen Golf GTI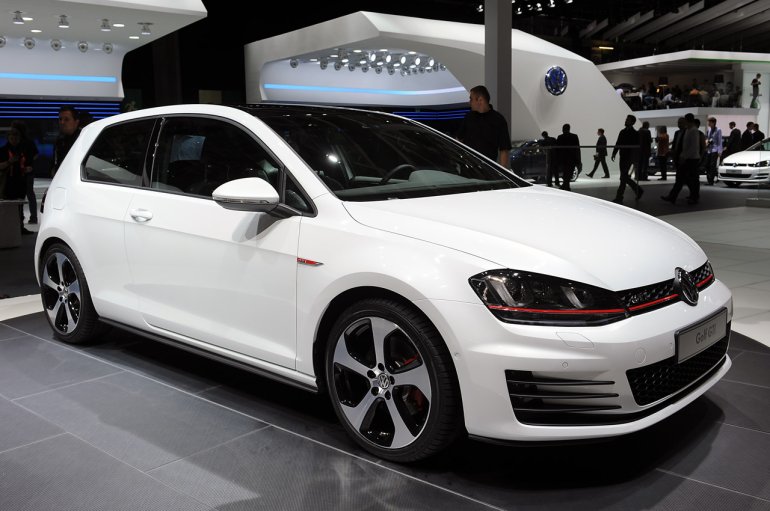 The sporty GTI version of the seventh generation Golf took Paris by storm. It is powered by a new 2.0-liter four-cylinder, direct injection turbocharged engine that produces 217 hp and 350 Nm of torque. The 0-100 km/h sprint takes 6.6 seconds and top speed is 246 km/h. VW also claims an 18 percent bump in fuel efficiency in comparison to the outgoing model. VW will provide you a performance pack that will increase the output by 10 hp if you deem 217hp as insufficient.
Volkswagen Golf BlueMotion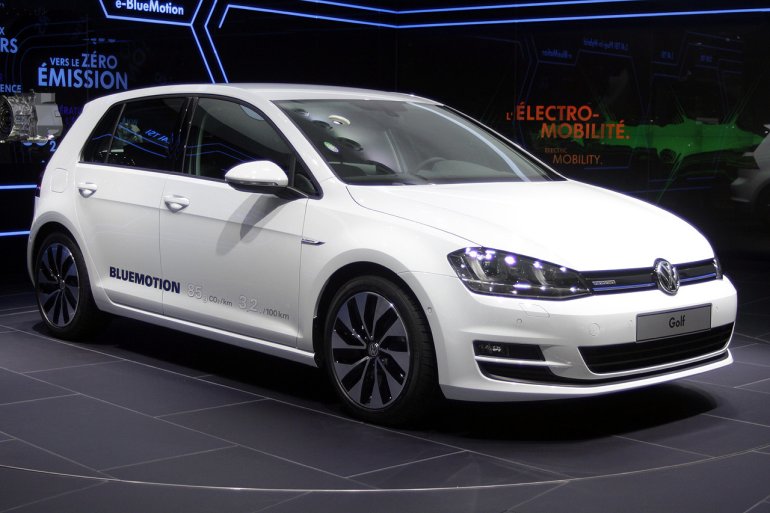 If the party starter was the Golf GTI, the one that after everybody is the Golf BlueMotion which also saw a Paris debut. The Golf BlueMotion Concept is powered by a 1.6-liter diesel inline four-cylinder engine with 108 horsepower mated exclusively to a five-speed manual gearbox with extra-long gear ratios. It is also fitted with a start/stop motor and ultra-low-rolling resistance tires.
VW is targeting an FE of 37 kmpl with the Golf BlueMotion.
Mini Paceman If the Countryman was the most practical Mini that you could buy, Mini has somehow managed to make it less practical. The Paceman is a Mini Countryman with a sloping roofline and two lesser doors. It is offered in base and S versions, with naturally aspirated and turbocharged versions of the 1.6-liter inline four-cylinder engine, respectively.
The Paceman will go on sale in Britain on March 15, 2013 with on- road prices starting at £18,970 (16.14 lakh rupees).
Opel Adam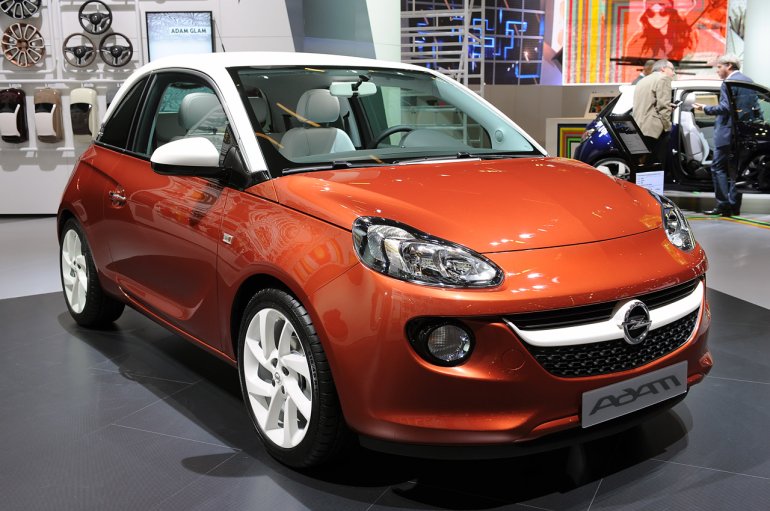 Opel has unveiled a three-door, four-seater hatchback that compete against the Fiat 500 and the Mini. Called the Adam, it is powered by a 1.2-liter petrol engine with 69 hp and two 1.4-liter units producing 86 hp or 98 hp. This tiny hatchback is packed with features like stop/start, ESP, Hill Start Assist, airbags all around and dual-mode power steering.
It will go on sale in UK with a starting price of £11,255 (9.59 lakh rupees).
Audi RS5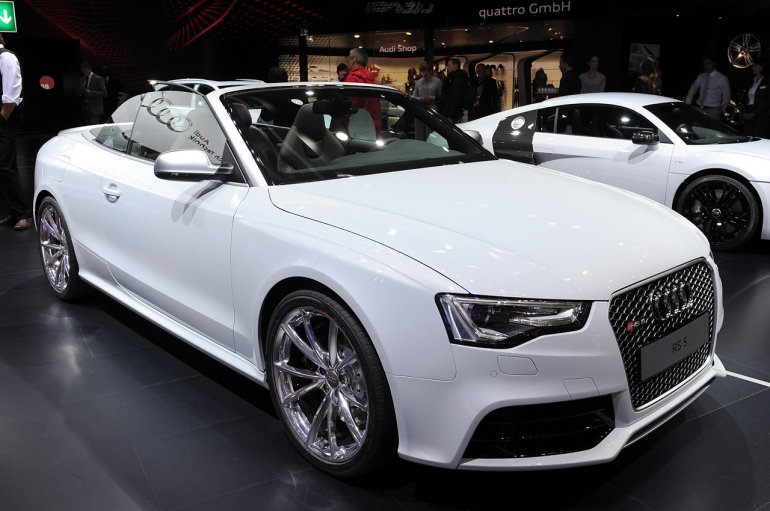 Audi presented an open-top version of the RS5 Coupe powered by a naturally-aspirated V8 engine that generates 444hp at 8,250 rpm and a maximum torque of 430Nm between 4,000 rpm and 6,000 rpm. The engine is mated to a seven-speed S Tronic dual-clutch transmission and Audi's Quattro permanent all-wheel drive system.
Customer deliveries in Europe will begin in early 2013 with a starting price of €10,300 (6.98 lakh rupees).
Peugeot 208 GTi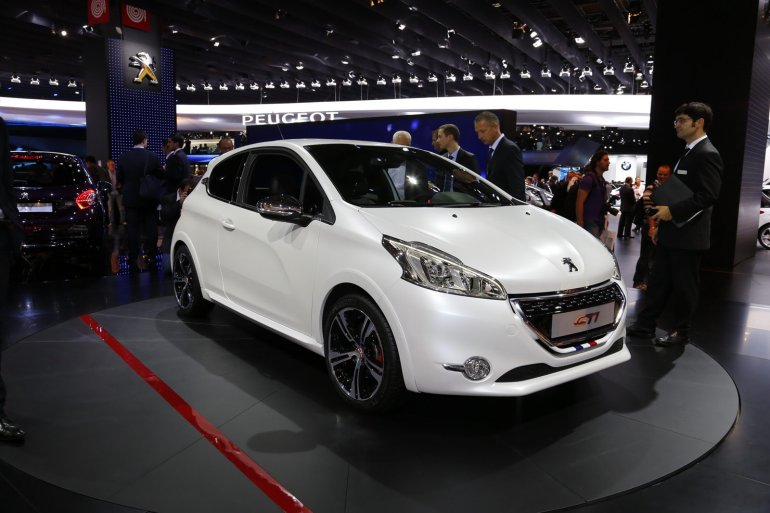 The French automaker Peugeot brought out the production version of hot 208 GTi. It is powered by a 1.6-liter turbocharged engine that produces 197hp and a peak torque of 275Nm. Power is sent to the front wheels via a six-speed manual gearbox. It also has a revised chassis with new components, and re-tuned suspension settings.
The 208 GTi will compete against the also-new Renault Clio RS 200 and the Golf GTI.
[A BIG thanks to AutoBlog and CarScoop for providing us live images and information]