Now that we have the Supercars and the Concepts out of the way, it's time for us to move on to the everyday cars that people will be driving on the streets. So here is IAB presenting a comprehensive list of all the day-to-day cars that hit the 2012 Pairs Motor Show –
2013 Renault Clio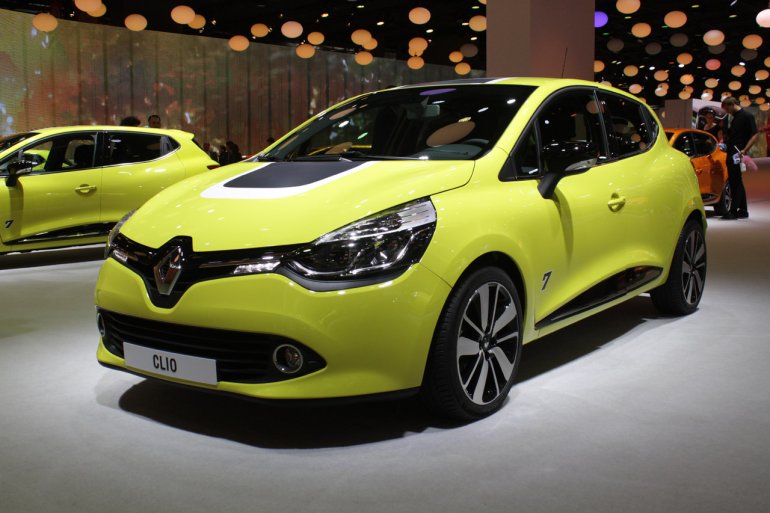 Renault took the wraps off their much awaited successor to the popular supermini Clio. It will be available in  three-door and five-door models. Renault plans to launch the Clio in no fewer than 5 engine options. The Clio will also get optional stop/start technology and a dual-clutch transmission. Renault also mentioned that it will refine the 1.5 dCI to such an extent that it will attain FE figures of a hybrid-electric vehicle.
The Renault Clio will go on sale in Europe in the next few months.
Audi SQ5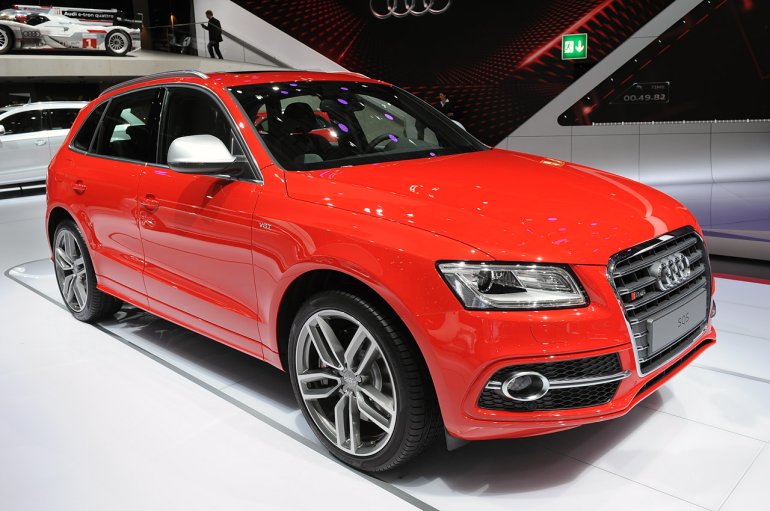 Audi displayed its first ever diesel 'S' model at the Paris Motor Show. The Audi SQ5 boast of 309 horsepower and 479 pound-feet of torque delivered to all four wheels via an eight-speed Tiptronic transmission and Audi's Quattro all-wheel-drive system. Audi engineers have lowered the SUV by 1.2 inches and bolted it on 20-inch wheels
This monstrous power can hurl the SQ5 from 0 to 100 in 5.1 seconds. The base model of the SQ5 starts at €58,500 (39.58 lakhs) and goes all the way to €92,000 (62.34 lakhs) for the SQ5 Exclusive.
2013 Chevrolet Trax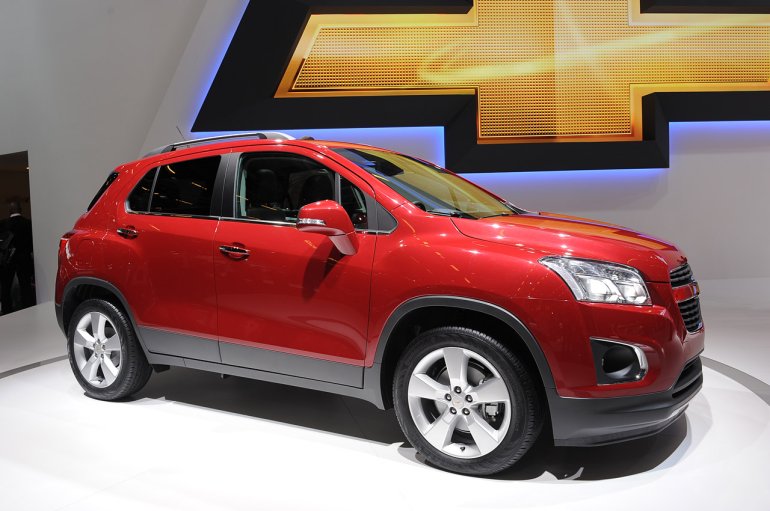 Chevrolet's contender for the compact SUV market has reached Paris. The Trax will challenge the EcoSport and Duster for compact SUV domination. It is available in three engine options - 1.4L , 1.6L petrols and 1.7L turbo diesel. Engines are mated to a six-speed manual transmission that comes with stop-start. All wheel drive technology is optional.
No word yet on pricing or availability from Chevrolet. GM India must pay full attention to this showcase and focus on fast forwarding this launch.
Kia Pro_cee'd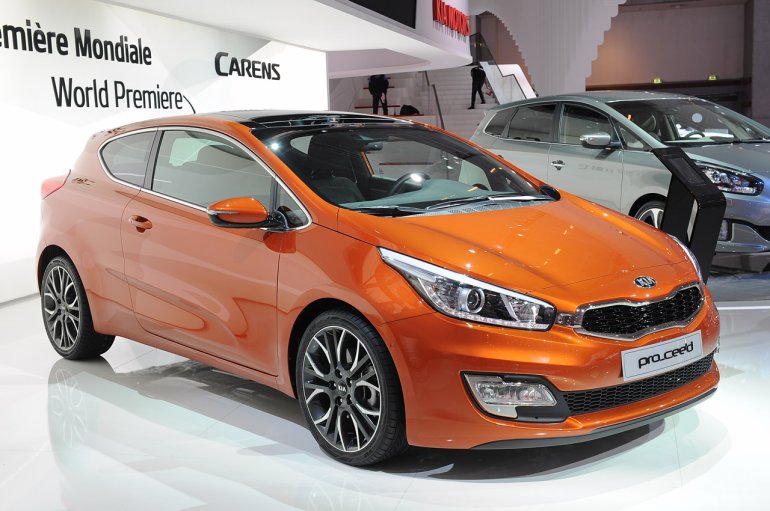 Using the underpinnings of Hyundai i30 three-door, Kia has presented a three door version of the Cee'd.
Called as the 'Pro_cee'd', it will be powered by a host of diesel and petrol engines ranging from 1.4-liter to 1.6-liter with power outputs between 89 to 133 horsepower. Engines are mated to six-speed manual, automatic and even a dual-clutch transmission.
Citroën DS3 Cabrio
Owing to the popularity of the Citroën DS3 in Europe, Citroën has decided to launch the cabrio version of the same. Its electronically foldable soft top roof can be operated on speeds of up to 120 km/h. The soft top is available in three designs named black, "Infini" blue and DS Monogramme. The surrounding roof bars can be ordered in 10 different colors.
Citroën claims that the DS3 Cabrio is the only real five-seater in its segment and also has largest boot at 245 liters. It will go on sale in Europe in early 2013.
Mitsubishi Outlander PHEV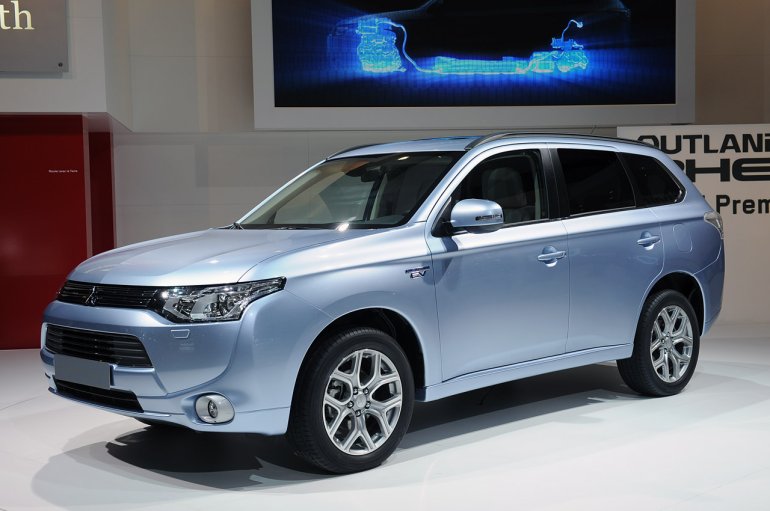 Mitsubishi claims that the Outlander PHEV is world's first production PHEV (Plugin Hybrid Electric Vehicle) utility vehicle. Its two electric motors independently power the front and rear wheels. The motors are powered by a lithium-ion battery pack which can be charged by a small petrol engine on the move. The Outlander PHEV can travel up to 55 kilometers without the use of fossil fuels. The target fuel economy of Outlander PHEV is 61 km/liter.
The Outlander PHEV will be first introduced in the Japanese market in early 2013 with Europe and North America to follow.
Mercedes B Class Electric drive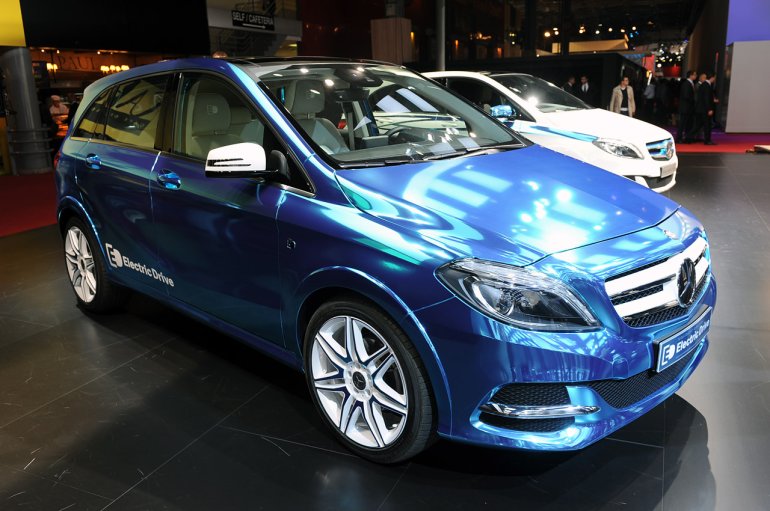 Powered completely by electricity, this B Class uses a 134 horsepower electric motor that is powered by a lithium ion battery pack. The B Class Electric Drive boasts a top speed of 150 km/hr and a range of 200 km. The battery is placed in the so-called "Energy Space" on the floor. The battery pack is chargeable using a 230 volt outlet or a 400 volt quick-charge outlet.
No plans of sales have been revealed yet.
2013 Dacia Sandero Stepway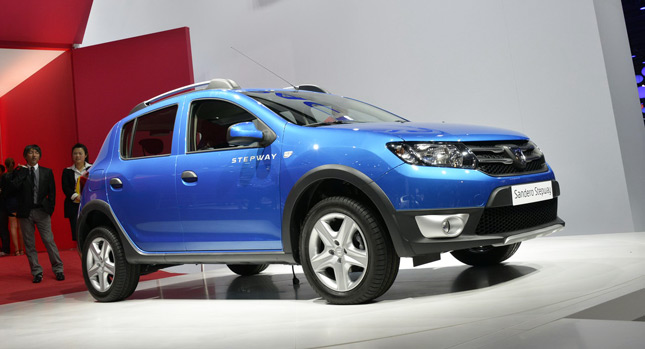 Dacia revealed the Duster's younger cousin, the Sandero Stepway to the crowds at Paris. It is like an off-road version of the Sandero hatchback, except it can't do any off-roading. It gets a Renault-sourced TCe 90 turbocharged three-cylinder petrol engine with an output of 88 hp and 135 Nm of torque. You can also avail it with a 1.2-liter petrol engine churning out 74 hp. Diesel power comes from two versions of the 1.5-liter dCi unit with 74 hp and 88 hp respectively.
It has been already launched in France for a starting price of €10,590 (7.17 lakh rupees).
2013 Ford Mondeo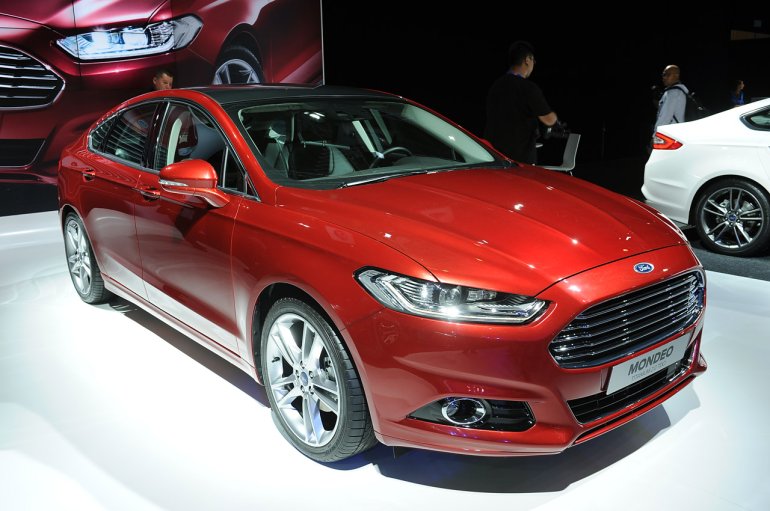 The Ford Fusion's European sibling Ford Mondeo took center stage at Paris at the Ford booth. The Mondeo will be available with Ford's fantastic 1L Ecoboost engine. The rest of the engine range includes 1.6- and 2.0-liter turbocharged EcoBoost petrols and 1.6-liter diesel with ECOnetic technology.
The Mondeo will also be available in a petrol-electric hybrid version that combines a 2.0-liter petrol engine with a 35kW lithium-ion battery for an output of 185 horses and an all-wheel drive diesel variant.
Mitsubishi ASX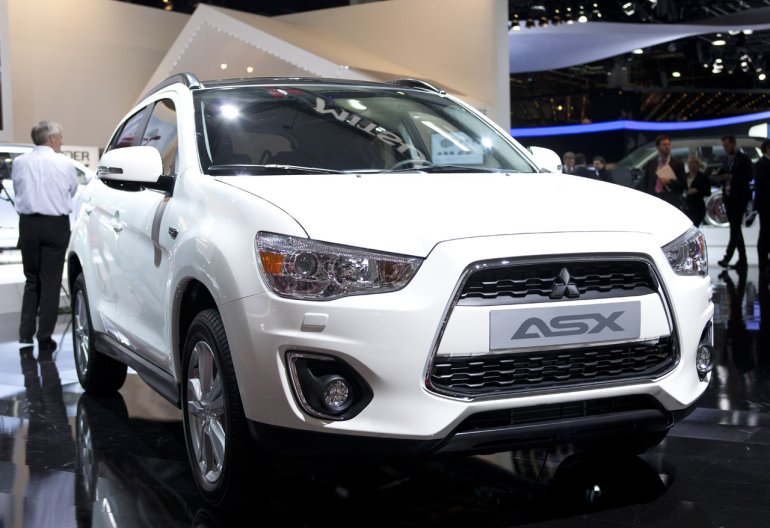 The European version of the Mitsubishi Outlander will be called the Mitsubishi ASX. It has a range of design and mechanical changes. Three engine options will be on offer - a 1.6-liter gasoline engine with 115 horsepower, a 1.8 diesel with 114 horsepower and a 1.8-liter diesel with 147 horsepower. It will be available in two wheel or four wheel drive systems.
The Mitsubishi ASX will be on sale from autumn of 2012.
Seat Leon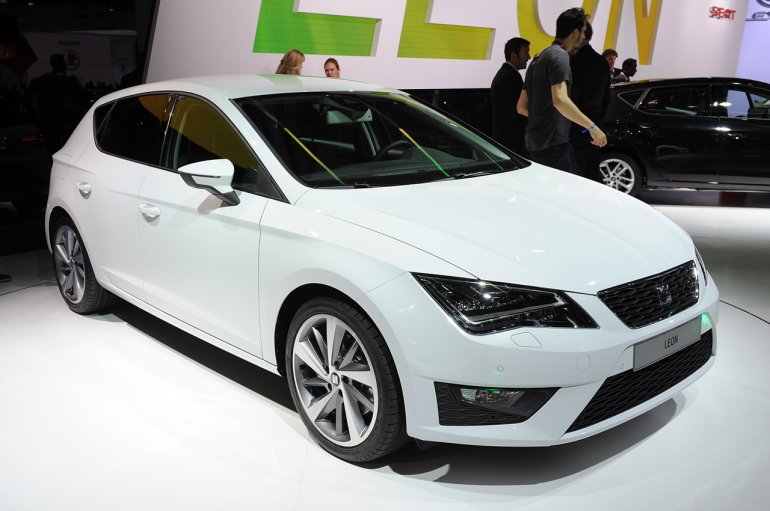 The third generation Seat Leon has made its debut in Paris. The new Leon will be the first SEAT to wear the new logo. It is based on the MQB and is 90 kilograms lighter than the outgoing model. There are several diesel and petrol engines with power ranging from 85 hp from the 1.2-liter TSI to 182 hp from the 2.0-liter TDI.
The Leon is on sale in the United Kingdom for a price of £15,670 (13.35 lakhs)
Stay tuned for Part 2