Volvo Eicher Commercial Vehicles (VECV), a joint venture between Volvo and Eicher has inaugurated a workshop and a parts distribution centre in Nepal.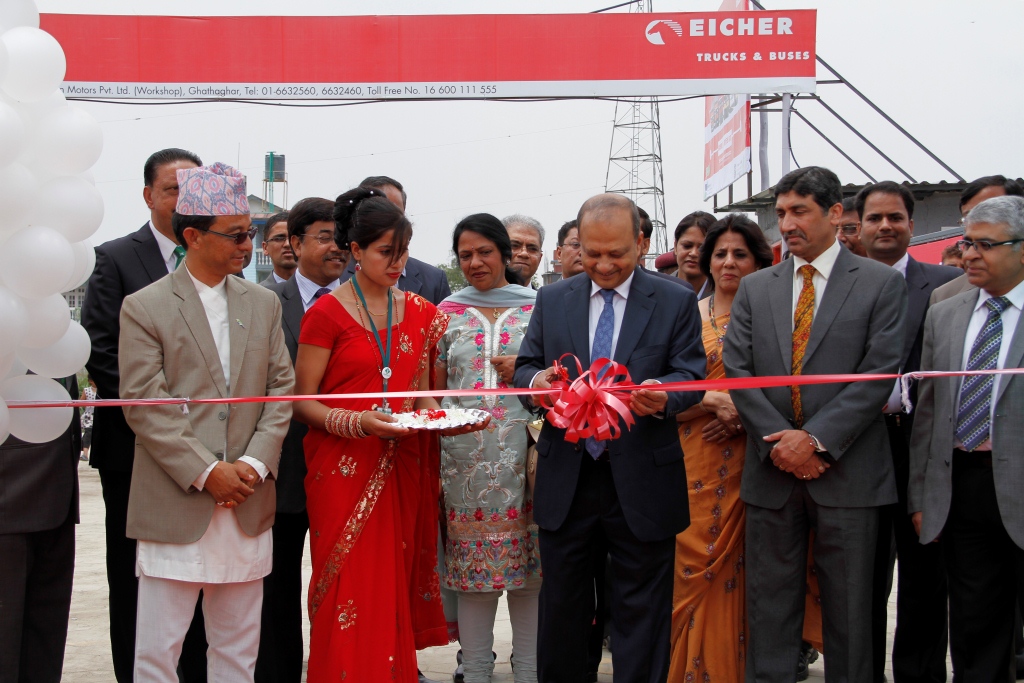 Located at Gatthaghar, Kathmandu, the workshop and the part distribution centre covers an area of 90,000 sq ft. The workshop has 12 bays and the service personnel are trained at Eicher's Competency Development Centre in Pithampur, India.
The facility is owned by the Batas Group who are the official importers of the Eicher commercial vehicles in Nepal. Eicher branded trucks and buses have been present in Nepal for over a couple of decades and hence enjoy a strong brand equity.
Eicher sells its complete range of small, medium and heavy commercial vehicles and buses in the country. The Eicher school bus is particularly popular with a market share of 43% in its segment.
With the new facility, the Indian commercial vehicle manufacturer has 18 service touch points and 80 spare part outlets in Nepal.
Speaking on the occassion, Mr. Vinod Aggarwal, CEO, VECV said: "We want to get closer to our customers and ensure that they get their Eicher products serviced much easier and faster. We are very sure that our new state of the art workshop would provide best in class service and a uniform customer experience."
VECV has also set up a new engine plant at its Pithampur facility in Madhya Pradesh where Euro 6 compliant base engines of displacement 5 litre and 8 litre will be produced. These engines will power Volvo's international range of medium duty trucks as well as Eicher's product lineup.