The Renault Scala AT has been on sale since quite some time now and if history is anything to go by, it was about time Nissan launched the Sunny with an automatic box. Us petroheads already know that the Renault Scala is just a pretty looking Nissan Sunny. While the former is sold only in the Indian market, the latter exists in 150+ nations.
If you are planning to sell a car in 150 markets, you better make sure that you develop a car that can accommodate the demands of multiple markets. You should make sure that it can accommodate different types of engines (petrol and diesel) and gearboxes (manual and automatic).
So Nissan developed an advanced CVT gearbox called the XTRONIC for the Nissan Sunny so that it could be sold in markets that favor single foot driving. Nissan claims that this CVT box is class leading when compared to ordinary CVTs because -
It is 10% smaller in size
It is 13% lesser in weight
It offers 30% less friction
It is 30% faster in shift times
But weirdly, this advanced CVT gearbox first debuted on the Renault Scala instead of the Nissan Sunny in India. Anyways, let's not get into the intricacies of how the Renault-Nissan Alliance works; let's focus on the product.
We have already comprehensively reviewed the Nissan Sunny before so this review will only focus on the driving experience.
So what is the Nissan Sunny CVT all about?
Nissan has launched the Sunny automatic in one variant called the XL CVT. This variant gets all the features of the normal XL variant in addition to some more features such as keyless entry, start-stop button and interior chrome handles borrowed from the top-end XV variant.
The Nissan Sunny CVT is powered by a 1.5-litre HR15DE petrol engine that produces a maximum power of 100PS at 6,000rpm and a peak torque of 134Nm at 4000rpm. When you mate this engine to a CVT gearbox, it makes the Nissan Sunny one of the EASIEST car to drive on the road. Let me highlight the strong points of the Nissan Sunny CVT -
An extremely light EPS steering wheel
A smooth and refined engine
A hassle free automatic gearbox that delivers better fuel economy than a manual gearbox
Some really good comfort features such as smart key and start-stop button
Oodles of space for the rear passengers along with dedicated air blower vents
A tempting price tag
So if you are looking for a workhorse to doodle around the city, look no further; the Nissan CVT is just right for you.
But I am a petrolhead, is it right for me?
I am afraid, I have some bad news for you. If you look at the Nissan Sunny from a petrohead's perspective, there are some specific issues –
This CVT gearbox is not very responsive. If you suddenly stamp the loud pedal, there is a considerable lag in power delivery. Your overtaking maneuvers need to be carefully planned and executed. There is a small button on the gearstick which engages 'sport' mode that gives you an additional 1000 rpm to play with, but sadly it is not very helpful.
Like most CVTs, this one is very noisy as speed progress. Move past 4,000 rpm and the noise becomes unbearable for both front and the rear passenger.
If you really want some punch on tap, you have to constantly drive in the 'L' mode which technically should only be used for hill climbs where one requires maximum low-end torque. However, the noise levels in the 'L' mode are through the roof. Fuel efficiency too will go for a complete toss.
Like a traditional CVT gearbox, this one also suffers from the rubber band effect.
If you are a petrol head in search of an AT, you are much better off with the Fiesta PowerShift or a Honda City AT with paddle shifters.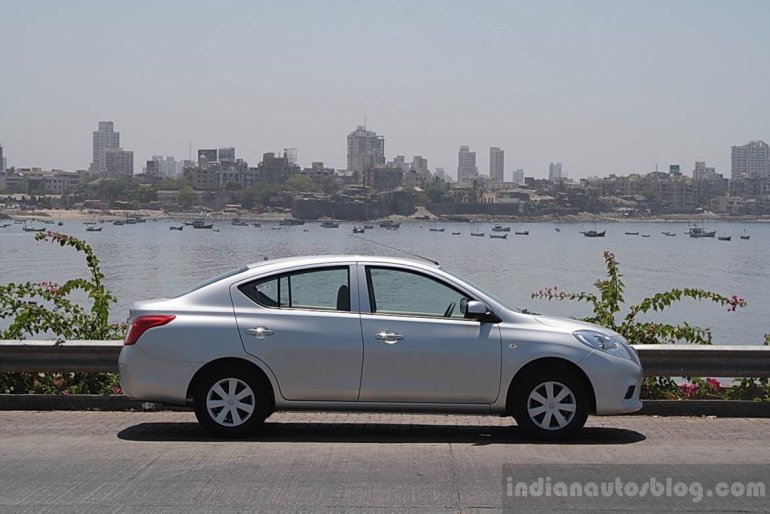 But Nissan Sunny is a 'back-seat car' right?
Yes, without a shadow of a doubt, we can say that the Nissan Sunny's key USP is its back seat space and comfort. It is an ideal and unbeatable chauffeur driven machine. So putting an automatic transmission in a chauffeur driven machine is indeed an antithesis.
But at the end of the day, the adoption of automatic boxes is on the rise in India. Most of Nissan Sunny's competition already have an AT box. So it makes complete sense to endow the Nissan Sunny with this vital feature.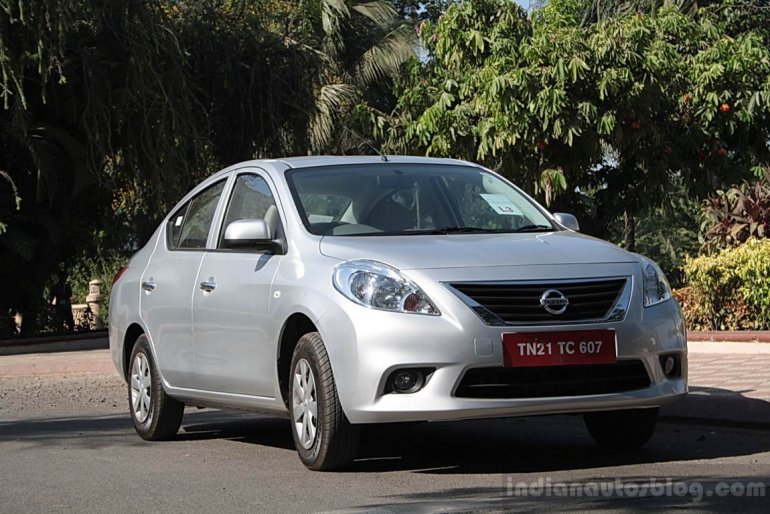 To sum it up….
The Nissan Sunny CVT is an excellent city doodler that is offered at a very affordable price. It may not be the best automatic sedan on sale today, but as a complete package, it definitely scores a homerun.