We are back with another restoration job that revived a retro-classic scooter. This one comes from the garage of IAB reader Vishal Agarwal who is the owner of a large garage that comprises the 1964 Vespa, BSA Bond 50, silver Yamaha RD350, the Rajdoot GTS (Bobby) and a 1964 Jawa 250 among others.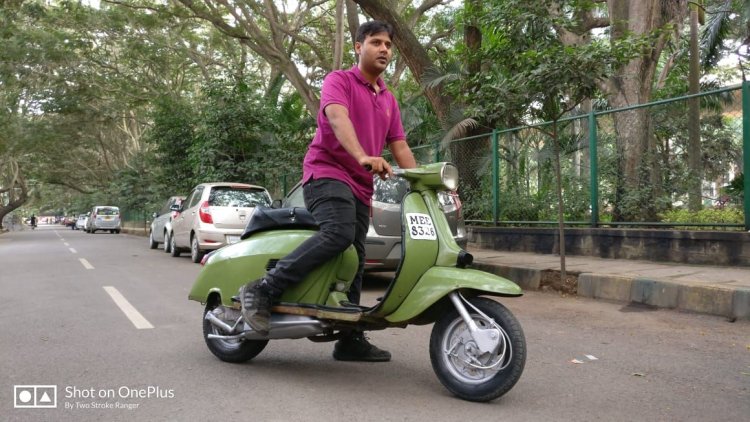 Also read: Check out this Lamby 150 restored to its original glory
Vishal recently shared photographs of a rare gem, a 1976 Vijay Delux. The scooter was badged the Lambretta GP150 in the export markets. The retro-classic retains the original shade of paint that it received from the company. However, it was given a mild makeover in the form of re-painted silencer and rims. The scooter was purchased nearly two years ago, and Vishal is the second owner since it left the showroom 42 years ago.
Styling cues include a rectangular headlight with chrome surrounds. Below is a single-tone front apron that features a black tip right above the front fender. You would notice that the front fender remains straight even though the wheel is turned towards the side and that's because, unlike some other retro scooters, the panel on the Vijay Delux is fixed. The original number occupies the right side of the apron while the Vijay branding (reads Vijai on the scooter) sits on the left.
The handlebar features a silver finish that ensures that the paint scheme does not look monotonous. A black carpet adds a contrast to the scooter's looks. The keyhole gets a unique place as the unit sits behind the handlebar.
Another distinctive feature of the scooter is the shape of the saddle. The seat forms a curve as it raises towards the pillion end. The raised end provides as a cushion for the pillion's back. A belt runs from the centre of the seat. At the rear, the tail light gets a black surround that adds a contrast to the looks.
The re-painted underbody, kick-starter, engine, stand and wheels have been neatly done to give the scooter a look that it deserves.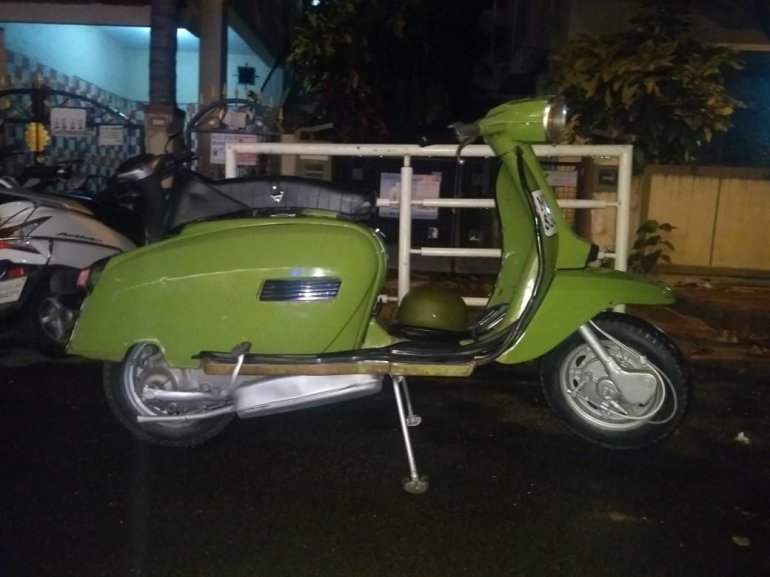 Also read: IAB reader gives his Vespa LML Pulse a mild makeover
The Vijay Delux draws power from the factory tuned motor. The 148cc, single-cylinder, two-stroke engine delivers 8.70 hp at 6,300 rpm and could propel the scooter to a top speed of 101.4 kmph.