Here is a sucker punch to all those naysayers who firmly believed that the DC Avanti, the first Indian supercar would not see the light of the day.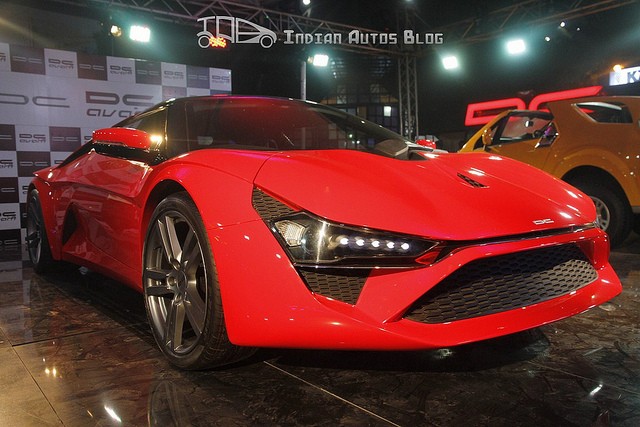 Founded and promoted by the famous Indian automobile designer Mr. Dilip Chhabria, DC Design was into customization of automobiles and bespoke designs for cars that already exist. The firm has been presenting outrageous design concepts occasionally, like the DC Imperator.
Times are changing now and DC wants to become an automaker. The ambitious move saw the introduction of the DC Avanti at the Delhi Expo last year. Now, DC is setting up a 60 Crore plant at Sanand in Gujarat to make its own cars.
Touted to be the first Indian supercar, the Avanti has an estimated pricetag in the vicinity of Rs. 25 lakhs. We brought you the first exclusive spyshot of the car being tested, few months back!
The mid engined supercar derives its power from a 2 litre Ford EcoBoost engine which is good for 240 bhp. The gearbox will be a 6-speed manual unit. The car which weighs 1,562 kg accelerates from 0-100 in under 7 seconds.
Speaking to Economic Times, Mr. DC stated that, "I want DC Design to manufacture limited edition cars. Once we are done with 4,000 units of one variant, we would phase that out and introduce a new model in the market. With aspirational young executives getting on board to own their sports car and luxury cars, we have decided to operate in the 25-30 lakh segment."
The proposed plant is expected to be ready by 2014, but DC stated that he is close to launch the Avanti which will be initially made at the firm's Pune facility. As the numbers eventually increase, the new plant will come into the picture.
The total production capacity of the Sanand plant would be 3,500 units per year. There are no details about the so called super SUV except that it is likely be showcased at the 2014 Delhi Auto Expo.
Exciting times ahead for Indian petrolheads we say!
[Source: Indiatimes.economictimes.com]