Astra Daihatsu Motor (ADM), among many exhibits, had the Daihatsu Ayla GT2 and the Daihatsu Copen on display at the Indonesia International Motor Show 2014 (IIMS 2014).
Daihatsu Ayla GT2
With the Ayla GT2, Daihatsu say they have provided a reference exhibit for owners or enthusiasts of Daihatsu Ayla who want to be different.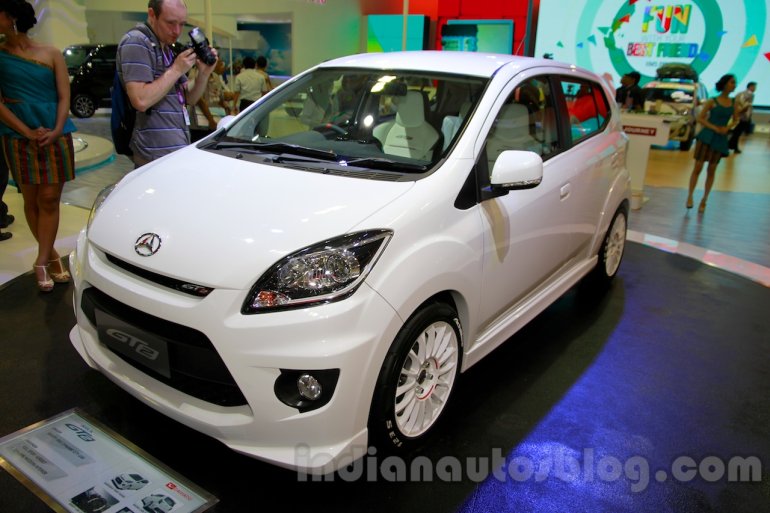 The GT2's differences lie in its body kit, alloy wheels, side skirts and rear spoiler. For the interior a touch of sportiness is endowed with a new steering wheel, front and rear seats in a red and white combination and GT2 logos appear on the seat backrest.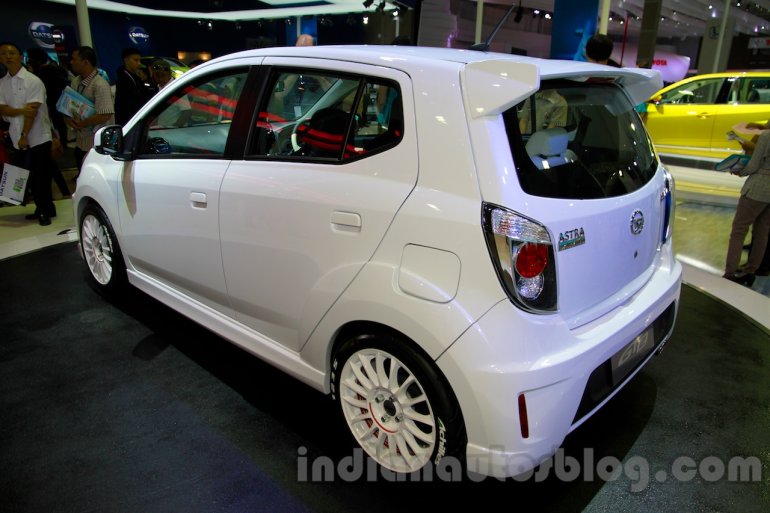 Though only a concept, the GT2 serves as an encouragement to customers visiting the show to get creative with their cars.
Daihatsu Copen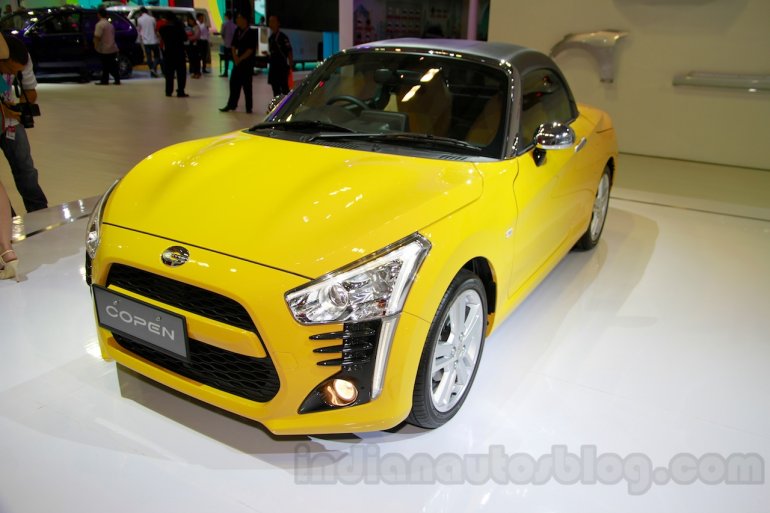 Daihatsu also brought two units of the Copen to the show with plans to launch it next year, as per local reports. Presented in yellow and grey shades, the cars are powered by a three-cylinder, naturally-aspirated 12-valve petrol engine generating 64 PS (63.12 bhp) at 6,400 rpm and 92 Nm at 3,200 rpm delivered to the front axle through a five-speed manual gearbox or a seven-speed CVT.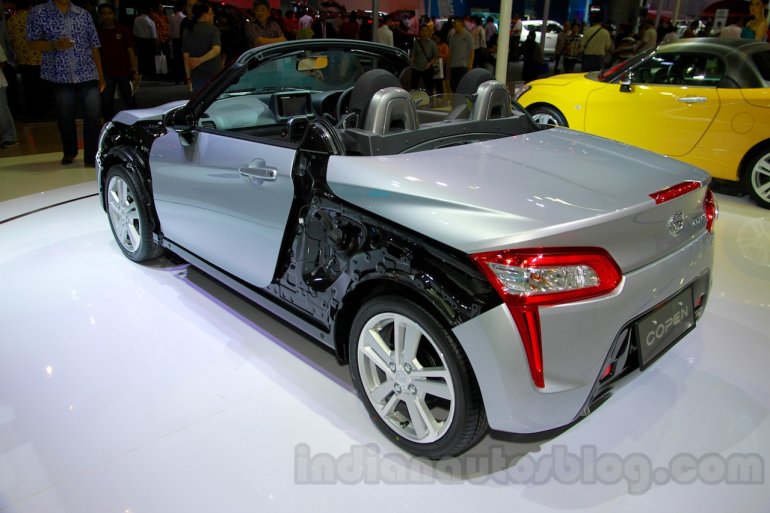 The Copen is currently available only in the Japanese market, as a kei car, measuring 3,395 mm long, 1,475 mm wide and 1,280 mm tall.