The Kia KX3 EV, the pure electric variant of the Kia KX3 has leaked online. The Kia KX3 is a China-only SUV based on the Hyundai Creta's platform.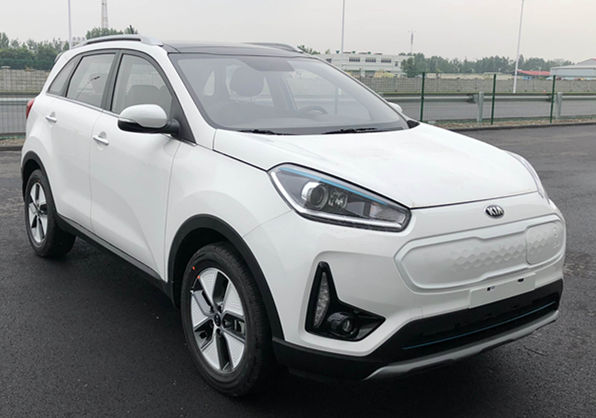 The Kia KX3 EV has a cleaner styling to go with its eco-friendly theme. It features a stitched-up tiger-nose grille and blue accents in the headlamps. The electric charging port, like in the Hyundai Kona Electric and Kia Niro EV, is seamlessly integrated into the left side of the tiger-nose grille. Other interesting details are the unique 17-inch alloy wheels and blue paint on the A-pillars that continues moving back up to the upper portion of the C-pillar.
The Kia KX3 EV is 4,290 mm long, 1,780 mm wide and 1,635 mm/1,650 mm high. It employs an 81.4 kW (111 PS) electric motor, probably the same one that powers the Kia Soul EV. This Hyundai Mobis-made electric motor gives it a top speed of 150 km/h. A 129 Ah (~45.2 kWh) battery Li-ion battery is the source of this motor's energy. The driving range offered by the new EV is unknown.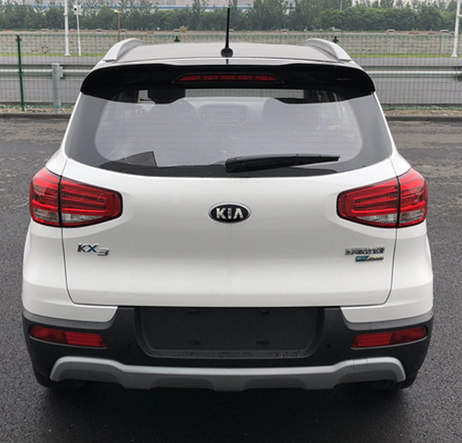 Also Read: Kia could launch made-for-India EV by 2021
The Kia KX3 EV could debut in Q4 2018 (October-December 2018). The Dongfeng Yueda Kia joint venture company locally manufactures this EV. In related news, the Kia Niro EV that offers a 385 km driving range went on sale in South Korea today.