Successor to the Citroen Mehari introduced that was introduced in 1968.
The Citroen E-Mehari on display at the 2016 Geneva Motor Show is the production version of the Citroen C4 Cactus M concept that was unveiled at the 2015 Frankfurt Motor Show (2015 IAA).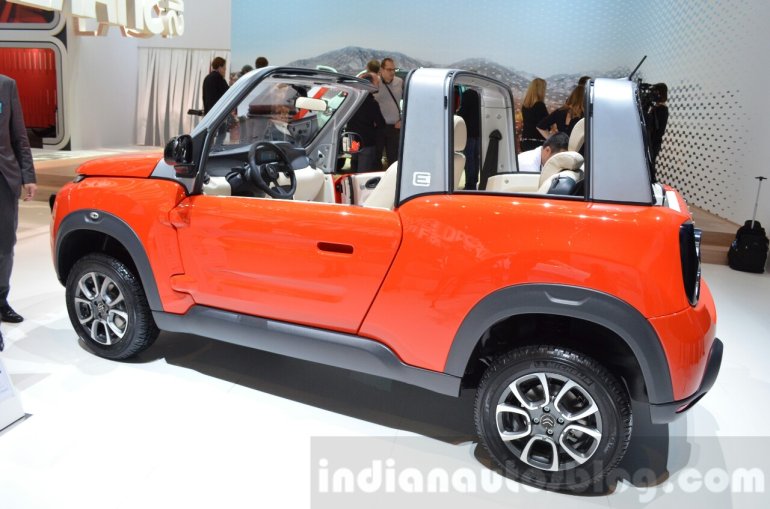 With the production version rolling out in less than two months after the concept, the design barely saw changes, most being about making the car more practical and fully road-ready. The four-seat cabriolet is the successor to the classic Citroen Mehari that was introduced in 1968.
The Citroen E-Mehari measures 3.81 metres in length, 1.87 metres in width and 1.65 metres in height. The cabriolet has a removable top which can be closed at the side by a foldway system with large windows. The front, the rear, the side or the whole vehicle can be covered as per the preference of the buyer.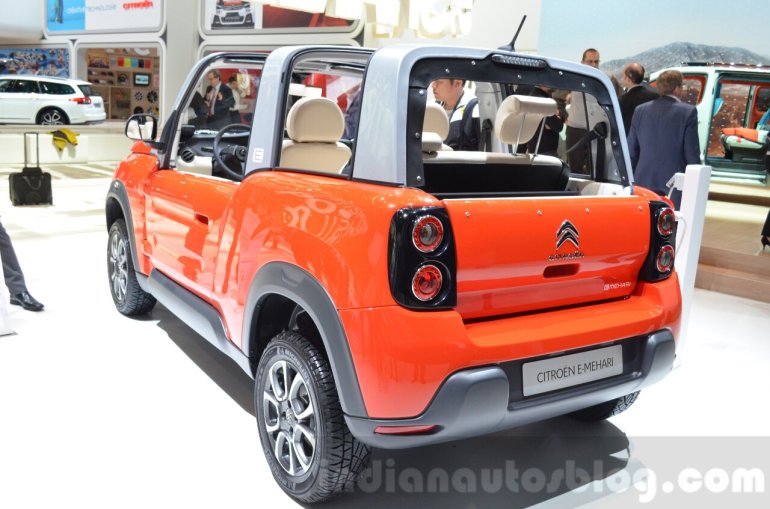 The body is made from thermoformed plastic and will be available in two-tone styling, with one colour being the body paint and the second colour being the contrasting roof paint. The boot volume measures 200 litres with rear seats up and 800 litres with seats folded.
The Citroen E-Mehari, as the name suggests, is a pure electric vehicle. The electric motor can produce up to 50 kW (67 hp) and gets its power from a 30 kWh Lithium Metal Polymer battery pack. The EV is capable of reaching a top speed of 110 km/h and can be driven up to 200 km in the urban cycle and up to 100 km in the extra-urban cycle.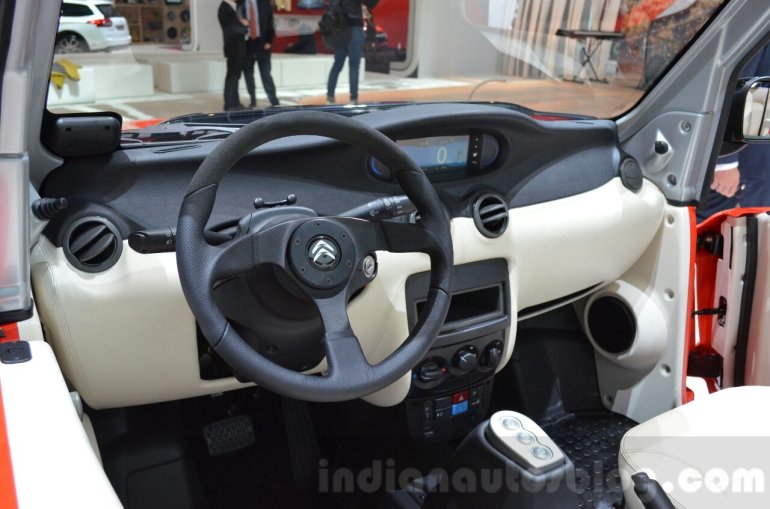 Also on display is a Citroen E-Mehari Styled By Courreges, where everything is painted in white, including the wheels. In order to free up more space, the rear hoop was replaced by two side straps for "ultimate comfort and exclusive refinement".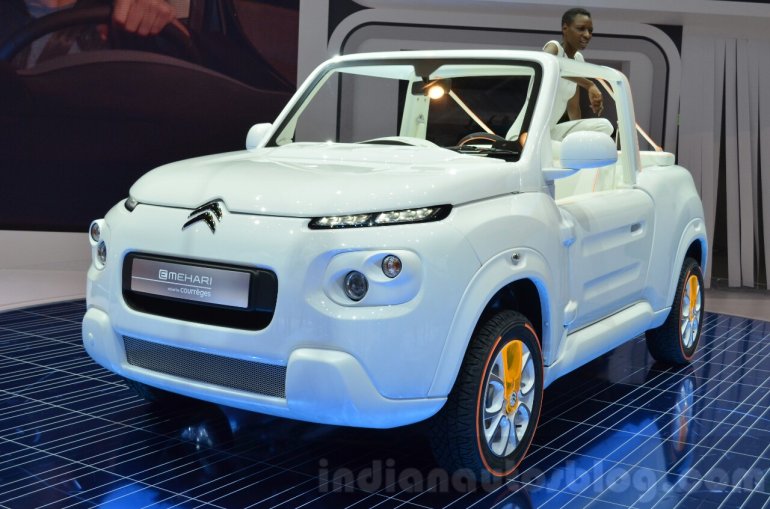 The cabin has door linings in white leather and there's orange vinyl trim, which runs across the dashboard and along the air vents.
The Citroen E-Mehari will go on sale in France this Spring.
Citroen E-Mehari at 2016 Geneva Motor Show - Image Gallery