Replaces the Citroen C-Quatre.
The Citroen C4 sedan has been unwrapped at the 2015 Chengdu Motor Show (CDMS 2015) today. The model had a digital unveiling yesterday, wherein the company released preliminary details and first official photos. Replacing the Citroen C-Quatre, the new Citroen C4 is slotted in between the entry-level C-Elysee and and higher C4 L in the C-segment, making the new C4 a potential volume-sales model. The C-segment in China accounts for over one out of every two cars sold in the country, and the C-middle segment, in which the new C4 sedan belongs, accounts for 60 percent of overall car sales (as per 2014 stats). The new Citroen C4's predecessor, the C-Quatre, has represented 30 percent of Dongfeng Citroen's sales last year.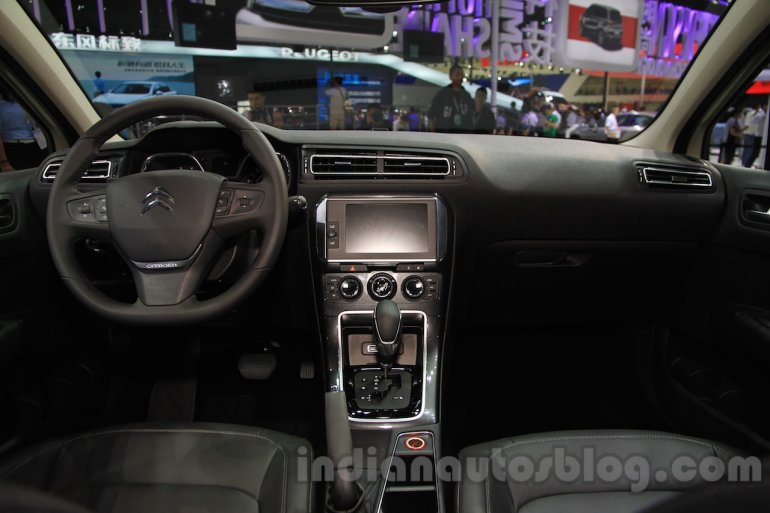 The new three-box compact sedan measuring 4.55 metres in length, is developed, manufactured and will be sold exclusively in China. Its assembly will be done in the facility belonging to Dongfeng Peugeot-Citroen Automobile Limited (DPCA) in Wuhan, in the Hubei Province of China.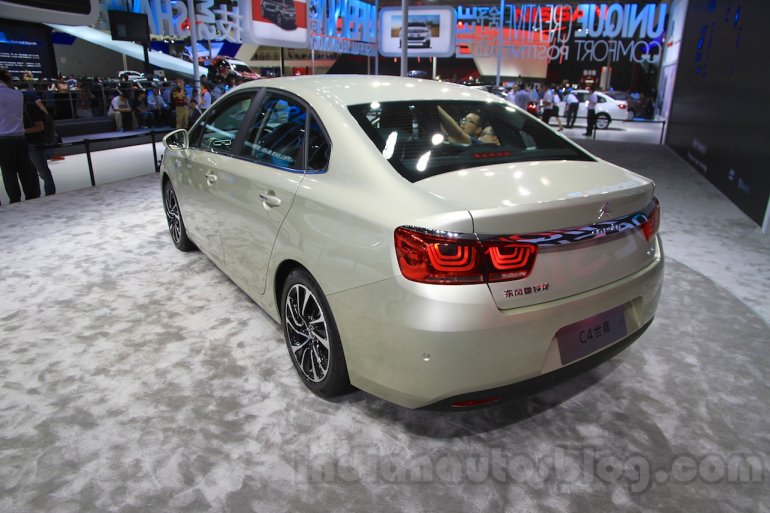 The new Citroen C4 for the largest automotive market in the world, will be powered by a brand new three-cylinder, turbocharged, gasoline engine, capable of pumping out 130 PS of power. The motor will spin only the front wheels, via a manual gearbox (as standard) or an automatic transmission (optional).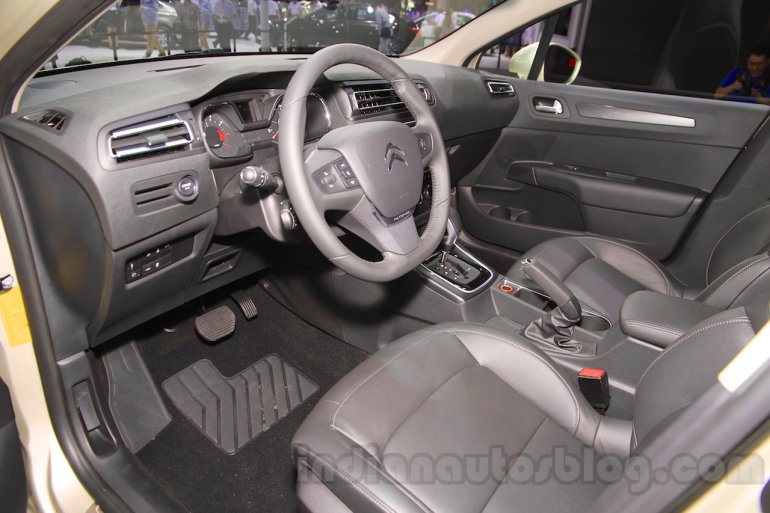 The interior of the 2016 Citroen C4 is described to be "spacious and comfortable" by the company. It receives features like an infotainment system with touchscreen display (as standard offering), handsfree access, push-button start, and a blind spot monitoring system.