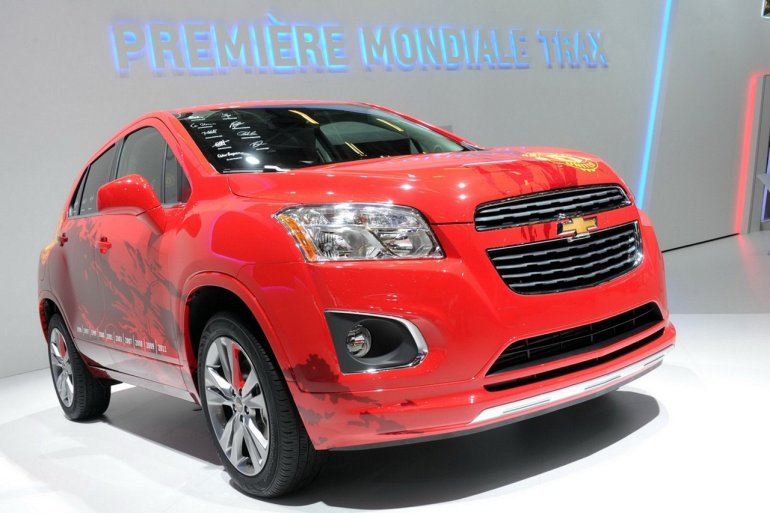 Chevrolet Trax is General Motors' global protagonist against the Ford EcoSport. The compact SUV debuted at the Paris motor show and is all set to enter Mexico in November where it will be manufactured.
Brazil will be receiving the car next albeit with a different name. The Trax in Brazil will be called as the Tracker  and there is a real good chance that the name will be used in India as well because Force motors holds the right for the Trax moniker. It's to be noted that the name Tracker is used in Russia too.
The Trax is also called 'Enjoy' in some markets. But Chevrolet India plans to use that name on their upcoming MPV.
The Chevrolet Trax for India will have a diesel burning 1.7 litre engine developing 128 bhp with a six speed automatic and a likely a four wheel drive variant. The 5 speed manual versions in Europe will be equipped with a start/stop system and is expected to be offered in India as well.
This baby Captiva is 4.2 metre long thereby handing the price advantage in India over to its shorter rival, the Ford EcoSport. However, with the extra space and equipment the Chevrolet Tracker will make a serious case for itself in a SUV loving Indian buyer's mind, if priced correctly.
[Source: Noticiasautomotivas.com.br]