Bookings officially open on Oct 21.

GM India today confirmed to IndianAutosBlog.com that the Chevrolet Trailblazer will be launched on October 21. The company has partnered with Amazon.in to list the upcoming Chevrolet Trailblazer on the site. The SUV will be up online for booking from the day of launch.
Arvind Saxena, President and Managing Director of General Motors India, said, "The Chevrolet Trailblazer is a powerful car and it needs a powerful introduction. That's why we are partnering with Amazon India, to change the way consumers can purchase a car. This is a first of its kind promotion for premium vehicles in the booming Indian e-commerce space and will enable us to create an entirely new and unique experience for Chevrolet Trailblazer customers."
He added that the e-commerce is a compelling platform in India, which witnessed 40 million sales in 2014. He mentioned that the total is expected to spike to 65 million this year, and that this approach makes purchasing a Chevrolet car consumer friendly.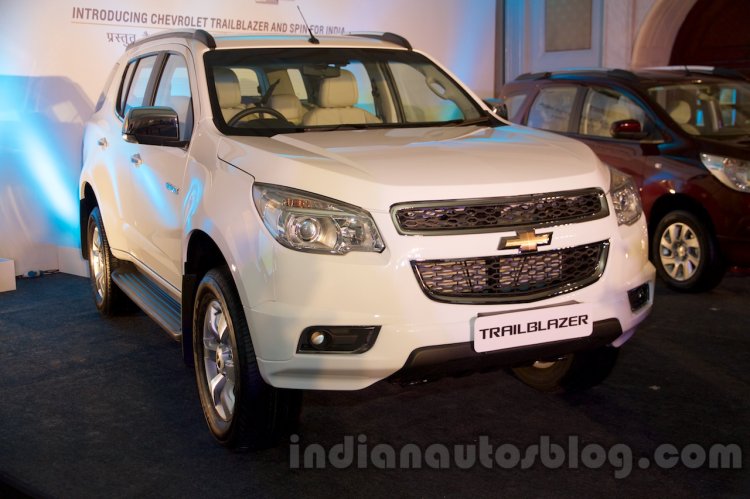 Amit Agarwal, Vice President and Country Manager, Amazon India, says, "As the digital economy grows in India, customer buying habits are changing too and we continually look for opportunities to transform the way India buys and the way India sells. This is a perfect example of that effort."
The booking amount will be refunded fully in case of cancellation.
Chevrolet Trailblazer on Amazon.in - Press Release
[Slideshare direct link]