Facelifted models refresh Chevrolet's compact range in Colombia.
Chevrolet's line-up of vehicles on display at the 2016 Bogota Auto Show included the 2017 Chevrolet Tracker, 2017 Chevrolet Sonic Hatchback and 2017 Chevrolet Sonic Sedan. Here are the cars' live images from the Colombian auto show, courtesy Sebastian.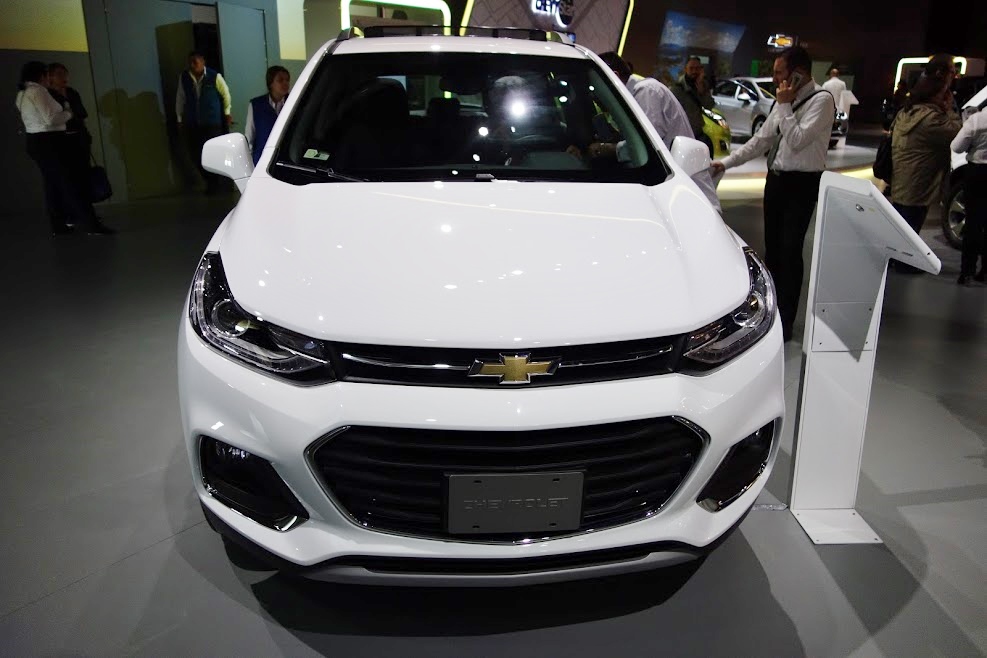 The 2017 Chevrolet Tracker, knows as the Chevrolet Trax globally, gets a revised design in line with the company's new design language seen on the Chevrolet Cruze, Chevrolet Malibu and Chevrolet Volt. The crossover features LED projector headlights with LED daytime running lights, 18-inch aluminium wheels, LED tail lights and new infotainment system among other changes.
The 2017 Chevrolet Tracker is powered by a 1.8-litre engine that produces 138 hp and 178 Nm of torque and routes power via a 5-speed manual transmission or a 6-speed automatic transmission. It will be available in four configurations: LS 5MT, LS 6AT, LT 6AT and LT 6AT AWD. The new Tracker is priced from 67,990,000 pesos (INR 14,78,861.74).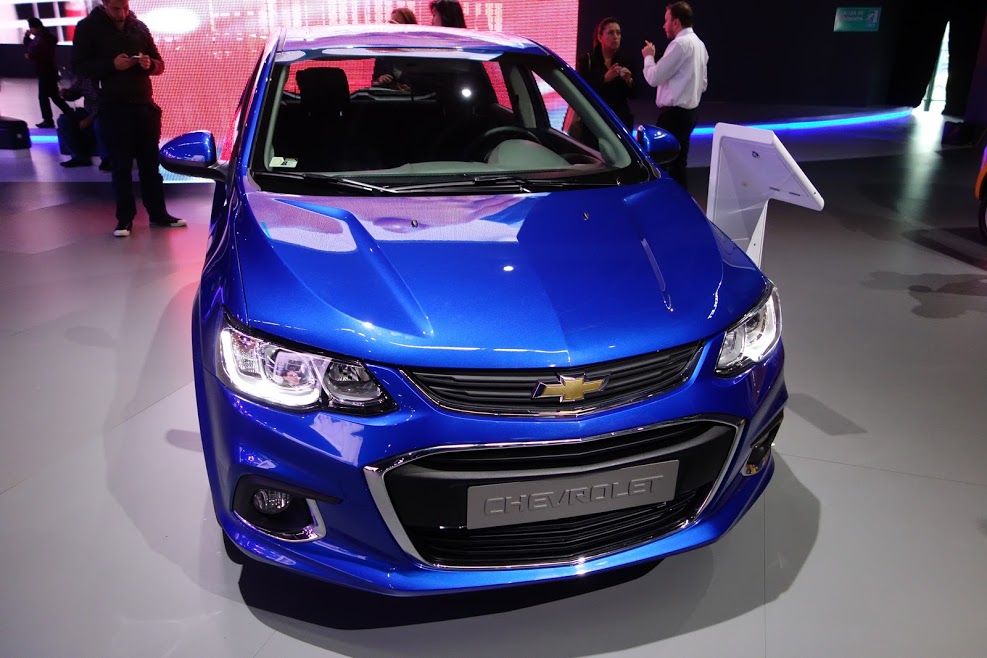 Also Read: Chevrolet feels vindicated about the success of the Chevrolet Colorado – USA
Like the Chevrolet Tracker, the Chevrolet Sonic has received a facelift this year. The 2017 Chevrolet Sonic Hatchback and 2017 Chevrolet Sonic Sedan are powered by a 115 hp 1.6-litre engine. Transmission choices include 5-speed manual and 6-speed automatic. The new Chevrolet Sonic starts at 54,500,000 pesos (INR 11,85,438.52) in the hatchback version and at 55,500,000 pesos (INR 12,07,189.68) in the sedan version.
Chevrolet Tracker at 2016 Bogota Auto Show - Image Gallery