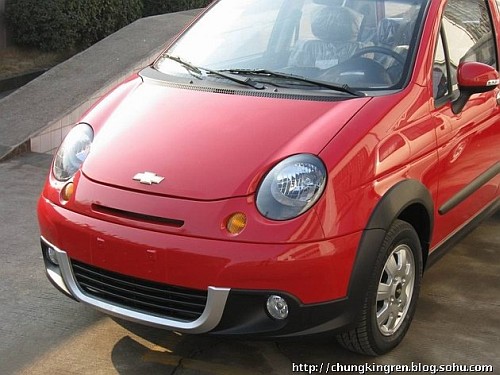 The Chery QQ3 has utterly ruined GM's plot for the Spark in China
After sales of the Chevrolet Spark was battered by the introduction of its clone QQ3 from Chinese manufacturer Chery earlier this decade, GM has been left with very few options. They've delayed the launch of the new Spark as the Chery clone, according to China Car Times sells in China like 'free cocaine'!
The Chery QQ3 looks almost identical to the Spark, and costs a fraction.
To keep the Spark alive, GM has planned to add a few plastic bits to the exterior and a raised suspension. The Chinese Spark uses a 1.2-liter petrol engine. The steering wheel and dashboard have also been modified, but will it be enough for the Chinese to look away from the QQ3 and towards the original?