The Chevrolet Spark (known in India as the Chevrolet Beat) has achieved a new milestone in Korea. GM's Changwon production facility which makes the Spark for domestic and export markets, has produced the 1 millionth unit since production began in 2009.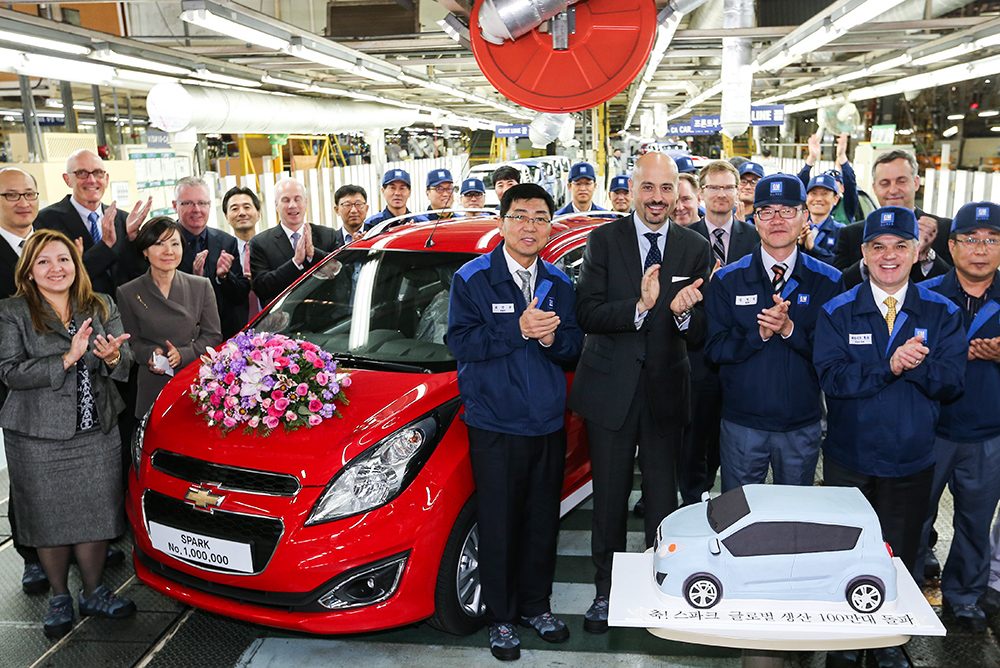 In 2009, this plant made 47,115 units of the Spark and 2011 saw an all-time high of 282,799 units. Apart from local sales, Sparks made here are exported as CBUs (Completely Built up Units) and CKDs (Completely Knocked Down units) to Europe and the US. Production of the Spark also takes place at Uzbekistan, Colombia, Vietnam, and not to forget, India.
GM sells the Spark in 150 global markets including Europe, Asia and USA. In India, the Spark was launched as the Beat in January 2010, and in 2011 came along a diesel version.
While the petrol Beat is powered by a 1.2-liter four-cylinder engine outputting 80.5 PS and 108 Nm of torque, the diesel Beat is powered by a three-cylinder 1.0-liter unit producing 58.5 PS and 150 Nm of torque. Both variants get a 5-speed manual transmission, with India being the only market to sell a diesel Spark.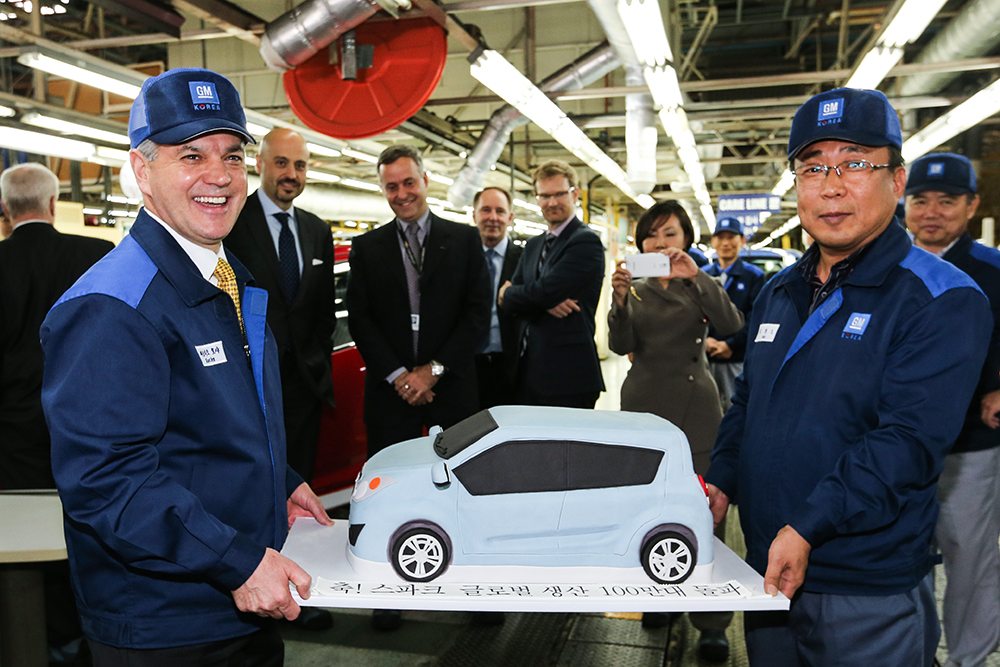 As we speak, GM India is testing the facelifted Beat and we expect it to launch early next year. The Beat is available in an electric variant stateside, and an AT variant is also sold in global markets.
GM Korea President and CEO Sergio Rocha, said -
This is an important milestone that demonstrates how GM is rolling out products that our customers truly want. The Spark has contributed to the growth of the Chevrolet brand around the world with its innovative design and practicality and the highest level of safety in its segment.