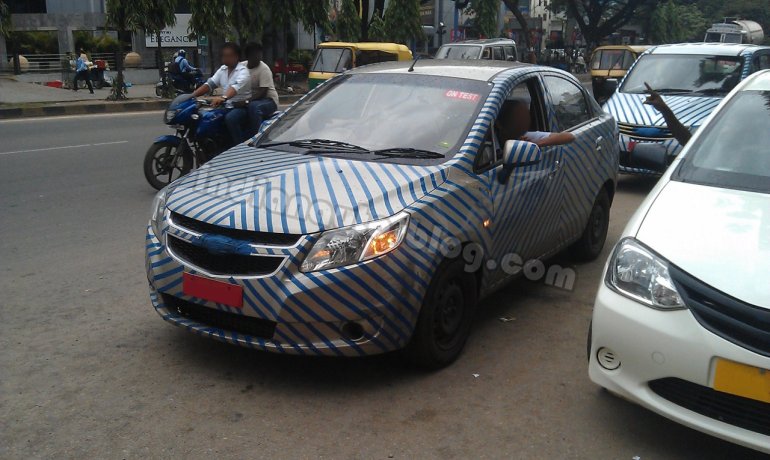 In an interview to BSMotoring, GM India's head Mr.Lowell Paddock has said that they expect the Sail twins to be a game changer to the Chevrolet brand in India. The world's largest auto maker in 2011 has shown the way with the Cruze and Beat diesel models. Notably, the Chevrolet Beat Diesel outsold the Ford Figo last month.
Paddock said that the Sail twins are believed to be the game changer for them. The Sail is a top selling car in the largest car market in the world, the Republic of China.
To give you an idea, more than 25,000 units of Sail were sold in China last month. The Sail's impressive performance was not limited to China alone. The car was the single highest-volume passenger car export from China. They were exported to markets like Chile and Ecuador.
Paddock also said that the Sail twins will be a localized product from the Talegaon facility and the cars are suited to Indian road conditions.
The Chevrolet Sail sedan and hatchback are being aggressively tested in Indian roads, which was evident from our spy shots.
Click here to know all about the Chevrolet Sail
The Sail hatchback will be powered by the 1.3L Smartech diesel engine and 1.2L petrol engine. The sedan version will use the 1.3L Fiat Multijet engine and a slightly bigger 1.4-liter petrol engine with Smartech technology. We can expect GM India to launch the Sail in October during the festival season.
Spyshot courtesy - IAB reader Pruthvi Kattaya from Bengaluru
[Source: BSMotoring.com]