After the countless spyshots from our readers, the Chevrolet Sail notchback is finally ready to roll down our roads without the camouflage.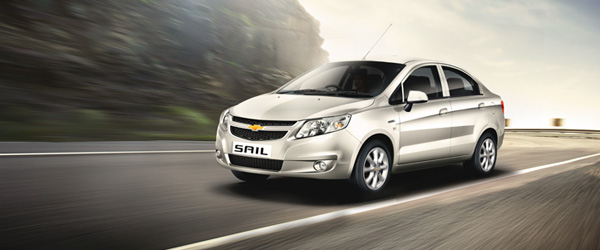 We got the official confirmation from Mr. P. Balendran, Vice President, corporate affairs of GM India that the Chevrolet Sail will be launched on the 1st of February.
In his reply to our query via email, Mr. Balendran stated -
We are planning to launch Sail NB (NotchBack) in 3 cities on 1st Feb ie in Delhi, Mumbai and Bangalore simultaneously.
As regular Indian Autos Blog readers know, the Sail notchback has been extensively tested across the country to ensure that the 1.3 litre XSDE 78 PS diesel powertrain adapts to the sedan. The petrol power comes from the 1.2 litre 86 PS motor, again the same one that is used by the Sail U-VA.
The Chevrolet Sail U-VA was aimed at the segment kingpin Maruti Swift, but the sales figures of the car suggests that the Sail U-VA hasn't quite managed to set the sales chart of fire even after having a vital diesel engine option that was lacking in its predecessor, the Aveo U-VA.
The Sail notchback is expected to be priced in the range of Rs. 6.5 - 8 lakhs, putting it bang into the territory of the Swift Dzire. So, will the sedan sibling do what the hatchback couldn't pull off? Given that the Sail notchback is not a sub four metre car makes it even more challenging for GM India to price it against the Swift Dzire, the reigning segment king.