We're still waiting for the official booking disclosure from GM India for its latest addition, the Chevrolet Sail U-VA, launched earlier this month.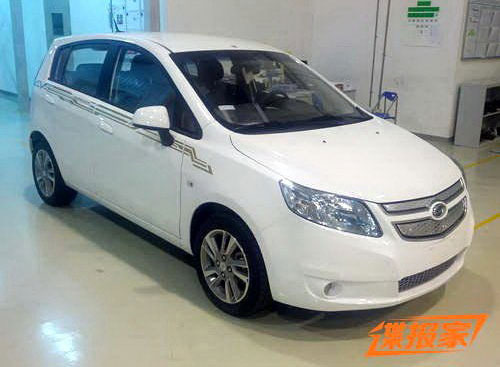 In our neighboring country of China where breaking records (second best seller in China, and China's most exported vehicle) and raking in the profits is just another day in the office for the Sail, there's soon going to be a new addition to the SAIC-GM family in the form of a variant, that promises to shock!
The Sail hatchback was showcased in an EV avatar at the 2010 Guangzhou Auto Show with a giant 'S' on the bonnet leading to intense speculation on the spin-off of a new EV-focused sub-brand. Today, thanks to spyshots posted on Chinese website iFeng, we can learn some more on this vehicle.
The Sail EV, developed by the PATAC (Pan Asia Automotive Technical Center) in Shanghai where the petrolium-fueled Sails were designed and developed, will be marketed as the 'Chevrolet Springo' following its debut at the Guangzhou Auto Show later this month.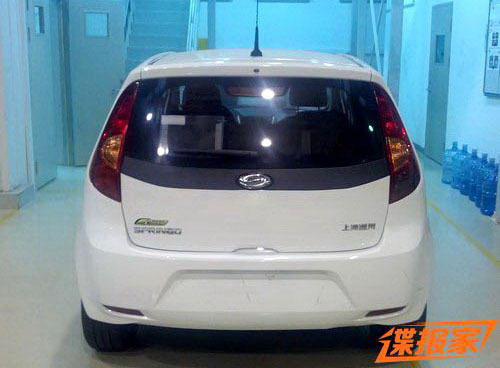 Powered by a 87hp electric motor, it can reach a top speed of 130km/h. On a single charge, the report reads a 150km journey is possible. The Springo is attired with the interior and body panels of the conventional variant, but its tree-hugging attitude is tipped off by the green badge on the trunk door and a graphic of flowing electrons pasted along the doors.
Last month we didn't miss the opportunity of asking GM India officials about the Sail EV traveling to India trusting the infrastructure and support proposed by the government for eco-friendly vehicles in the future. Officials said there were bottlenecks with respect to installing charging stations and didn't sound convinced about whether the government would be able to properly implement the 23,000 crore rupee project.
The 10th Guangzhou Auto Show will be held between 23rd November to 2nd December 2012.
[Source - Auto.ifeng.com]