High Country variant showcased.
The Chevrolet Colorado pickup on display at Auto Expo 2016 is the global-spec version. It's unlikely to be launched in India, but the reason GM is showcasing it in India is to give the Indian audience a taste of what it serves globally. The current second-gen Chevrolet Colorado pickup was introduced in October 2011 and months later in March 2012, the current second-gen Chevrolet Trailblazer was unveiled as its SUV version.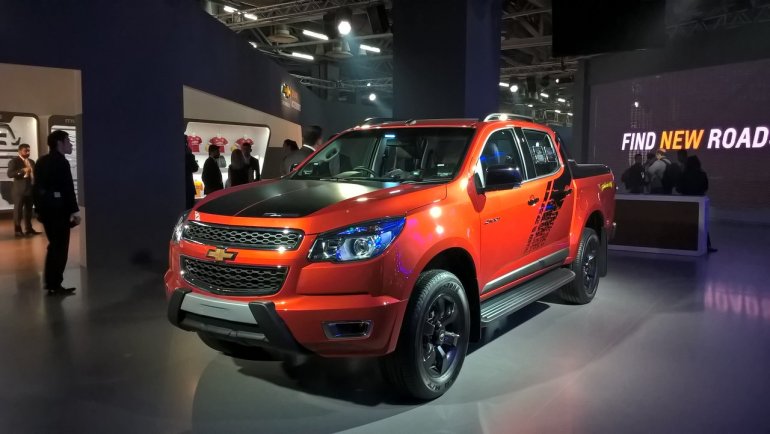 Based on GM's global body-on-frame, rear-drive midsize truck architecture, the second-gen Colorado was introduced with 26 configurations in Thailand. Currently, three body styles - single-, extended- and crew-cab, three trims - LS, LT and LTZ, a Z71 variant as well as High Country and Storm sporty editions. The Chevrolet Colorado is available with two engines: a 2.5-litre Duramax (XLDE 25) diesel engine that produces 120 kW (163 hp) and 380 Nm (38.8 kg-m) of torque and a 2.8-litre Duramax (XLDE 28) diesel engine that produces 147 kW (200 hp) and 500 Nm (50.9 kg-m) of torque. The latter is the same engine that powers the Trailblazer in India. Transmission and drivetrain layout choices include 6-speed manual and 6-speed automatic and rear-wheel drive and all-wheel drive respectively.
The Chevrolet Colorado's presence at Auto Expo 2016 is merely a promotional exercise and doesn't indicate any plans for a market launch in India.