Will be drivable on the Gran Turismo 6 video game.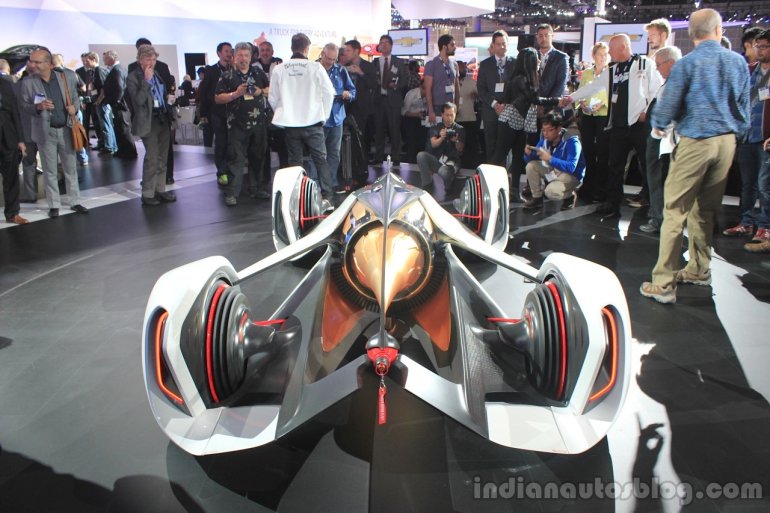 The Chaparral 2X Vision Gran Turismo concept has been shown at the 2014 Los Angeles Auto Show.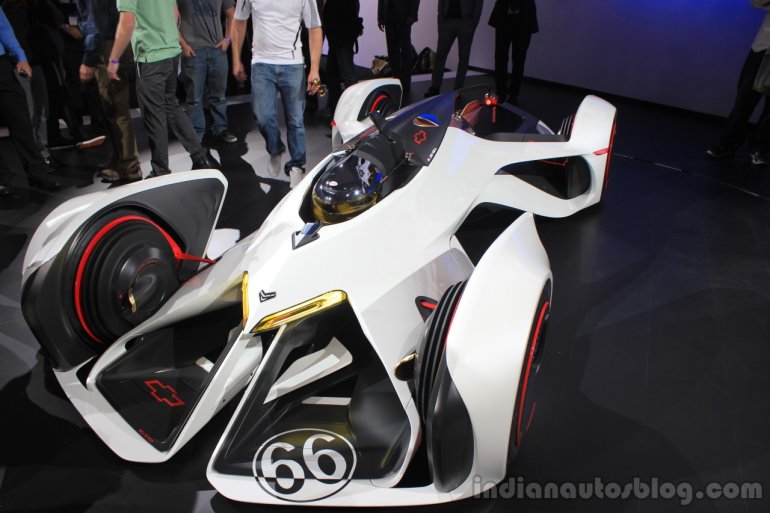 With a design that pays tribute to "innovative race cars" that Chevrolet and Chaparral Racing developed more than 45 years ago, the Chaparral 2X, a virtual race car, is built around a composite chassis and a highly aerodynamic body that mandates the driver to lay face down with their arms and legs splayed toward the wheels.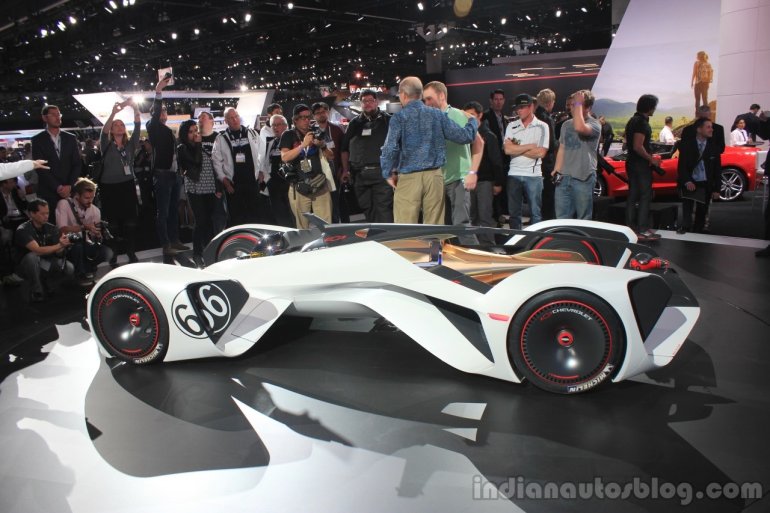 The car is powered by a laser-based propulsion system mounted on the mid-section of the car that thrusts it forward with light and shock waves. Lithium-ion batteries and an air-powered generator feed the motor which gives the car an output of 900 bhp, helping it to accelerate from 0-96 kph in 1.5 seconds and achieve a top speed of 386 km/h.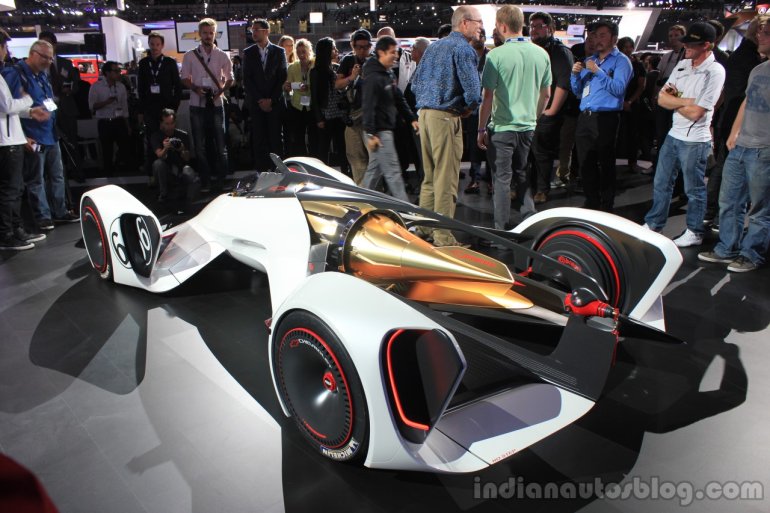 You can read more about the 2X Vision in the press release below the gallery.
Chevrolet Chaparral 2X Vision Concept - Press Release
[Can't see the press release above? Head to Slideshare]