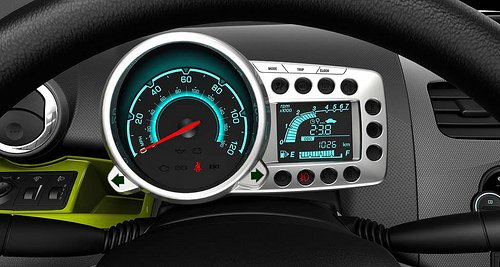 The new Chevy Beat comes with innovative design outside and inside
While Autocar magazine reports prices of Chevrolet Beat would begin at 3.75 lakh rupees, Financial Express suggests the price would be between 4 and 5 lakh rupees. The Chevrolet Beat is powered by a 1.2-liter petrol engine with features such as climate control and alloy wheels on select variants.
General Motors will take extra care while deciding prices of this crucial small car.
Karl Slym, President and Managing Director, General Motors India -
We made a mistake with the pricing of Spark in the market. But Beat will be priced competitively and the price will speak for the product
The Chevrolet Beat is a replacement for the Spark in Europe, but it will coexist with the Spark here in India.
2010 Chevrolet Spark/new Mini car Image Slideshow
if you can't see the slideshow above, visit the GM mini car image gallery
Source - Finance Express