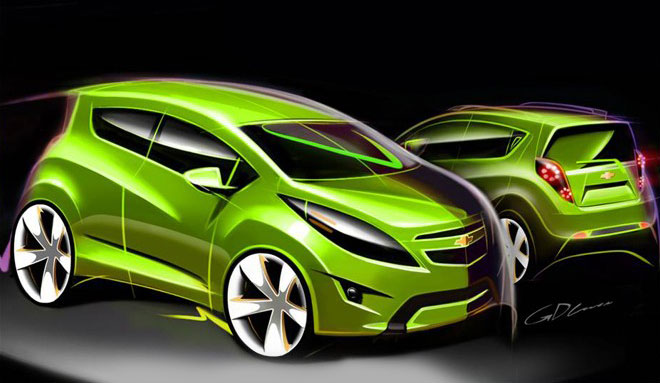 As we reported earlier, General Motors India has ended all its ties with Reva Electric Car Company after Mahindra & Mahindra took a controlling stake in the Bangalore based firm. This means that the Electric Spark is not coming anytime soon.
Karl Slym, President & MD GMI stated -
With M&M buying into Reva, we see no particular value in the partnership. GM would now source technology from its parent in the US to roll out electric cars in India. This would take about 2 years.
What IAB feels is that GM would not work on the electric version of Spark. Instead they would work on the electric version of the Chevrolet Beat (current generation Chevrolet Spark overseas).
The Spark has been phased out & replaced by the Beat in many important small car markets & given GM will now take about 2 years to develop the electric small car, it makes more sense to work on the Beat, since it is a newer product and can be sold even in other countries.
During the launch of the Chevrolet Cruze A/T in February this year, Karl Slym, President and Managing Director of GMI told Indian Autos Blog that the electric powertrain developed for the Spark, with changes to the battery pack could be used on another vehicle. If GM were to introduce the Beat EV in two years, we expect the same powertrain with slight changes to feature on the Spark as well.
Could the Chevrolet Beat EV complete the line-up that consists of the Beat petrol, Beat diesel and Beat LPG?
GM could even consider bringing down the Volt to India once the RHD version is ready.